4 the Record goes on the record with leading influencers to discuss the latest trends in legal innovation and the business of law to help inspire you on the path to success.
If you have a guest suggestion for 4 the Record, email [email protected].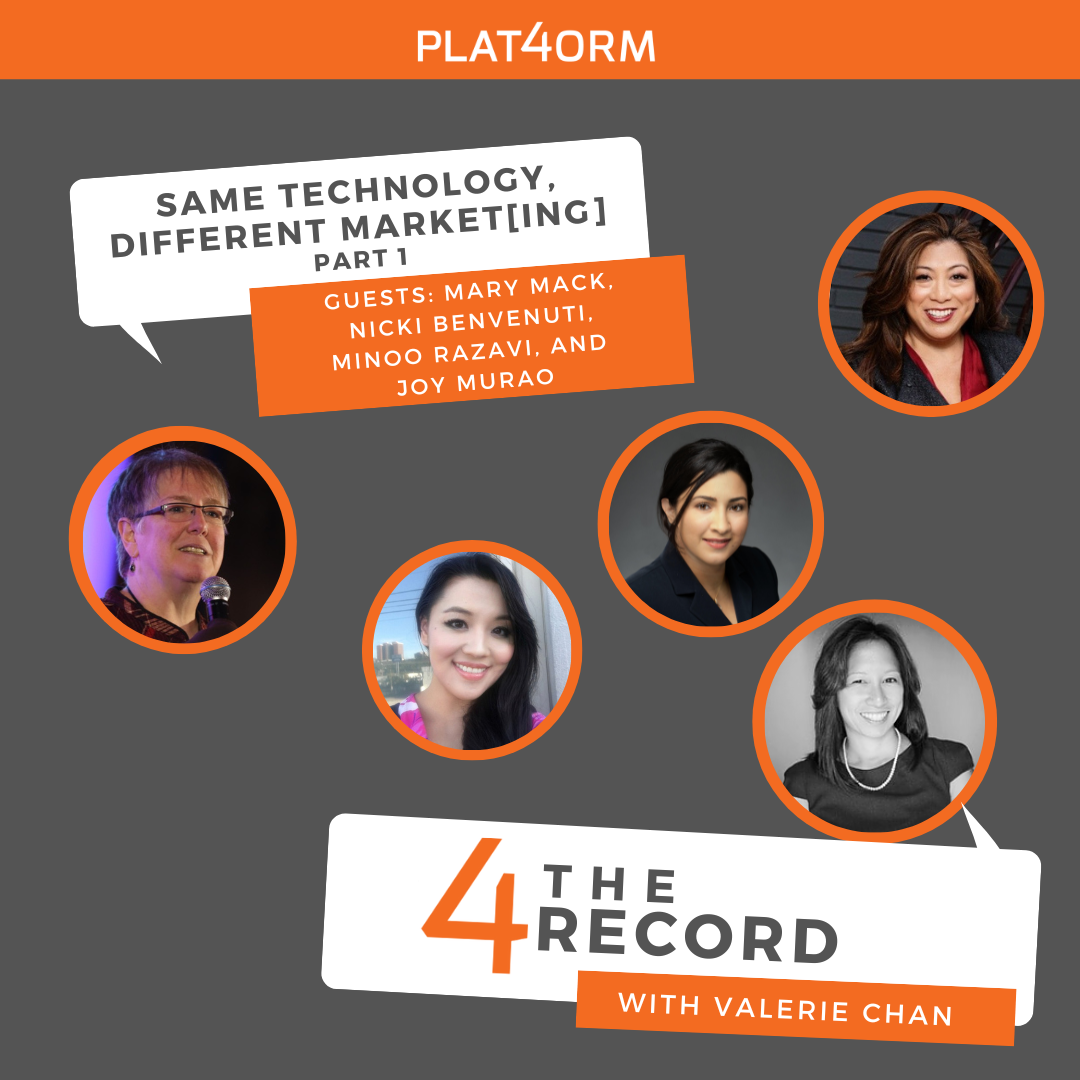 Same Technology, Different Market[Ing] – Part 1
 In the first episode of a two-part panel discussion on repurposing technologies and marketing to different personas, the panelists discuss their challenges, successes, and trends they are seeing in the regulatory, eDiscovery, and privacy landscapes. Our guests include industry experts Mary Mack, CEO & Chief Legal Technologist for EDRM; Joy Murao, Founder, CEO Practice Aligned Resources (PAR); Nicki Benvenuti, President & CEO or AEK Solutions; and Minoo Razavi, legal tech Marketing Maven. 
LISTEN >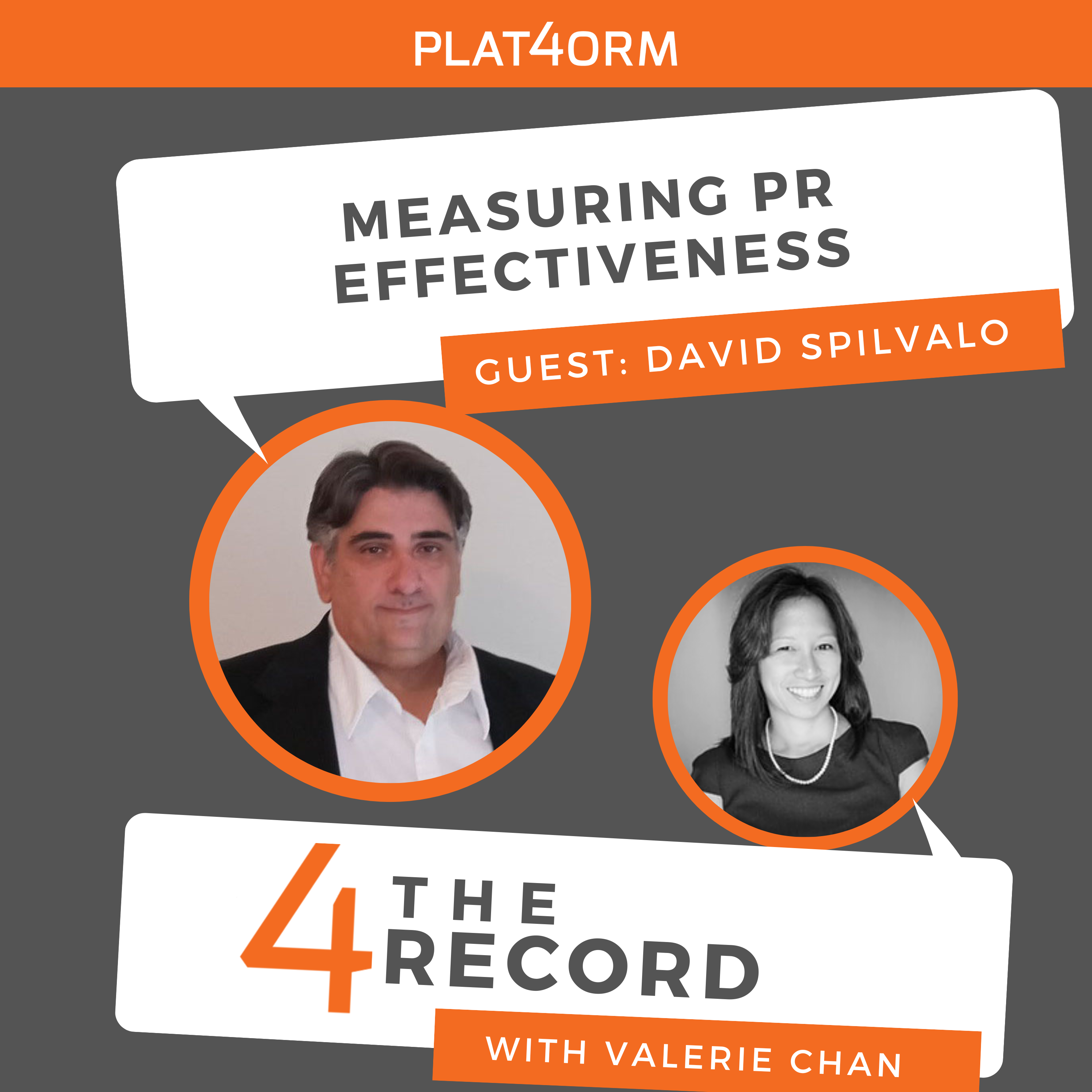 David Splivalo and Valerie Chan Measuring PR Effectiveness
How can you tell if your PR efforts are actually working? On this episode of 4 The Record, Valerie Chan and David Splivalo discuss how to measure the effectiveness of your public relations strategies to determine if your efforts are turning into qualified leads and sales.
LISTEN >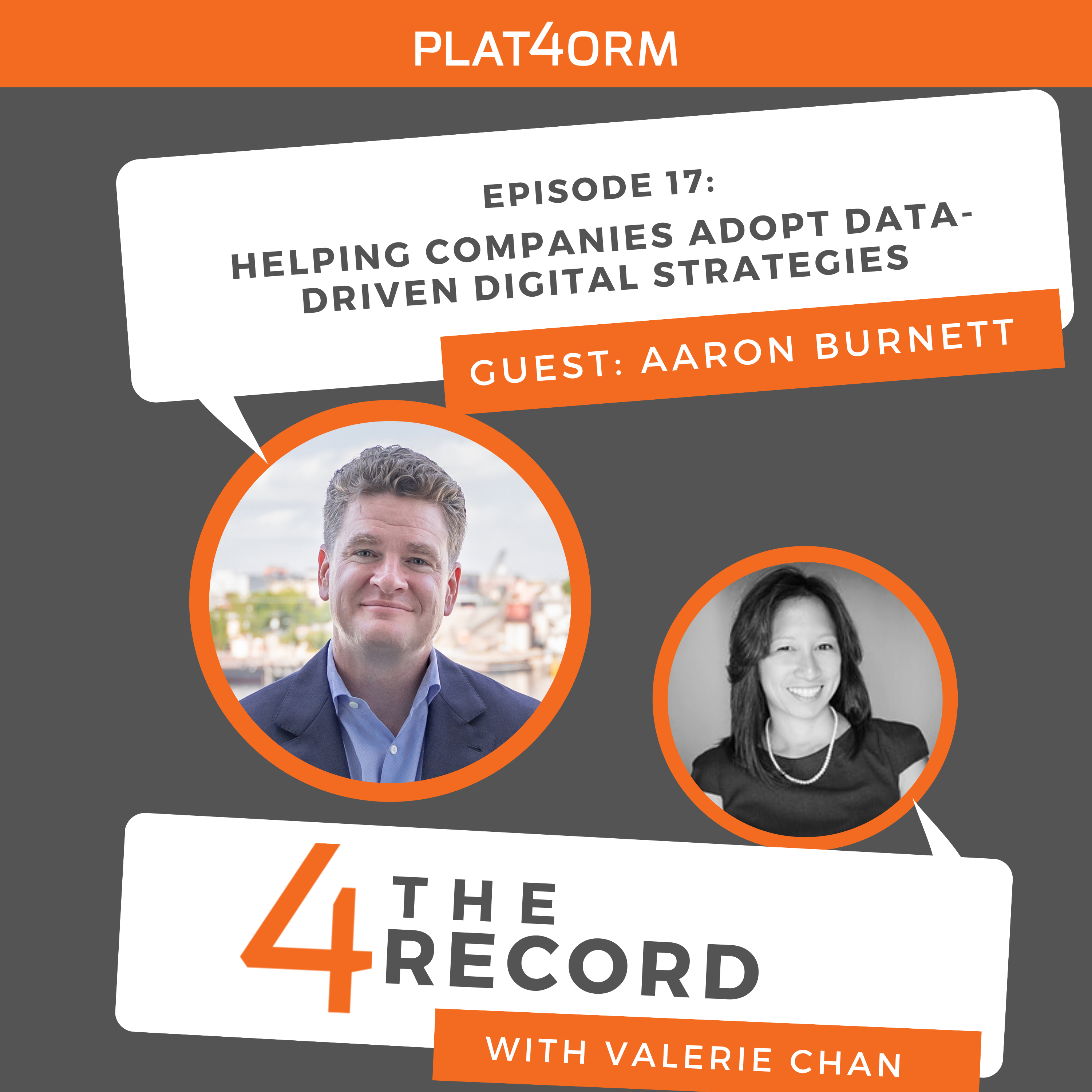 Aaron Burnett on Helping Companies Adot Data-Driven Digital Strategies
December 12, 2022  |  Episode 17
Aaron Burnett, CEO and Founder of Wheelhouse Digital Marketing Group, shares how his team uses data to help clients drive transactional outcomes, balance organic and digital marketing to obtain results, and decipher what information is important to successfully drive engagement in today's SEO landscape.
LISTEN >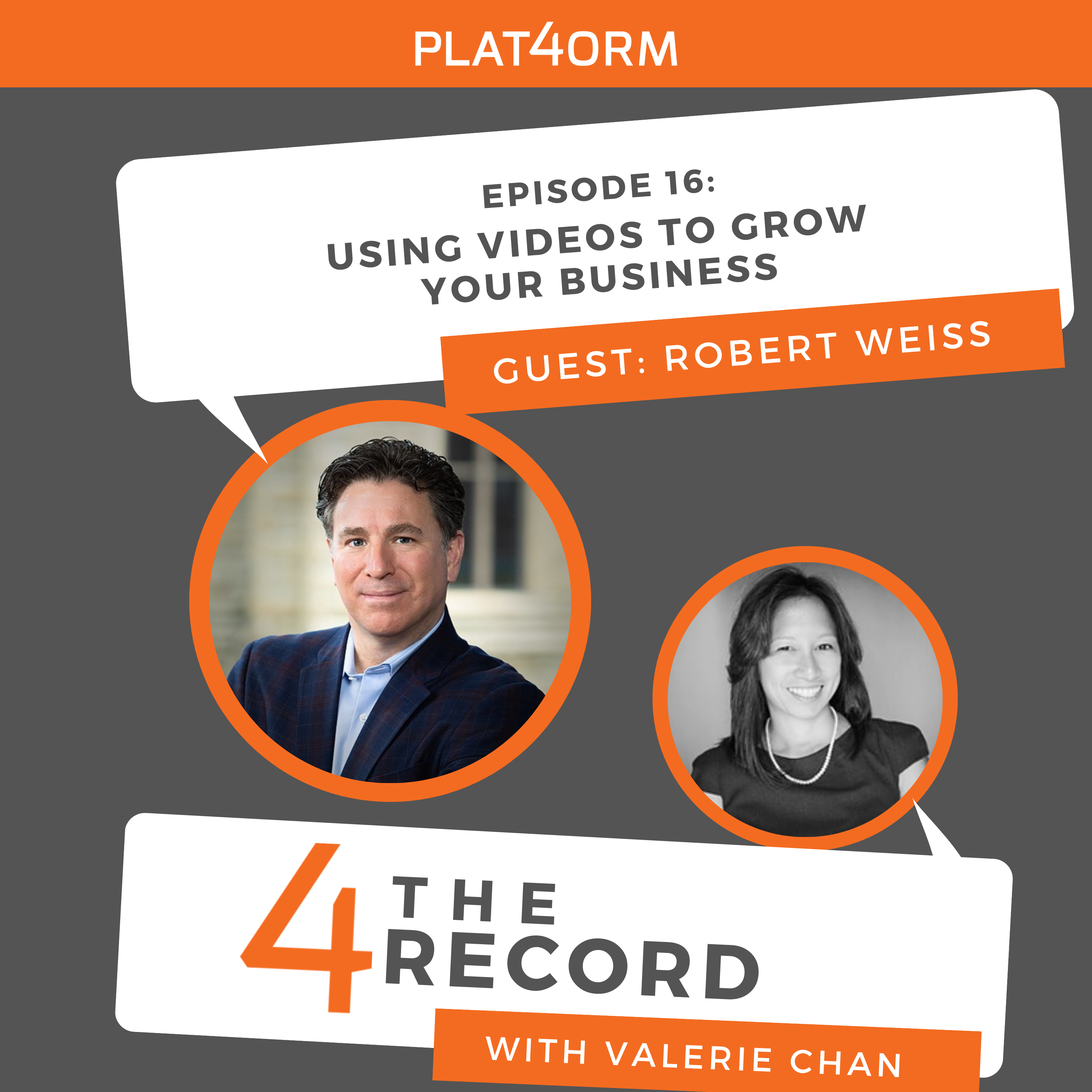 Robert Weiss on Using Videos to Grow Your Business
September 18, 2022  |  Episode 16
Robert Weiss, President of MultiVision Digital, shares how companies can benefit from producing videos and provides tips such as content trends, best equipment to use, and how video is impactful to all touchpoints of a customer's journey.
LISTEN >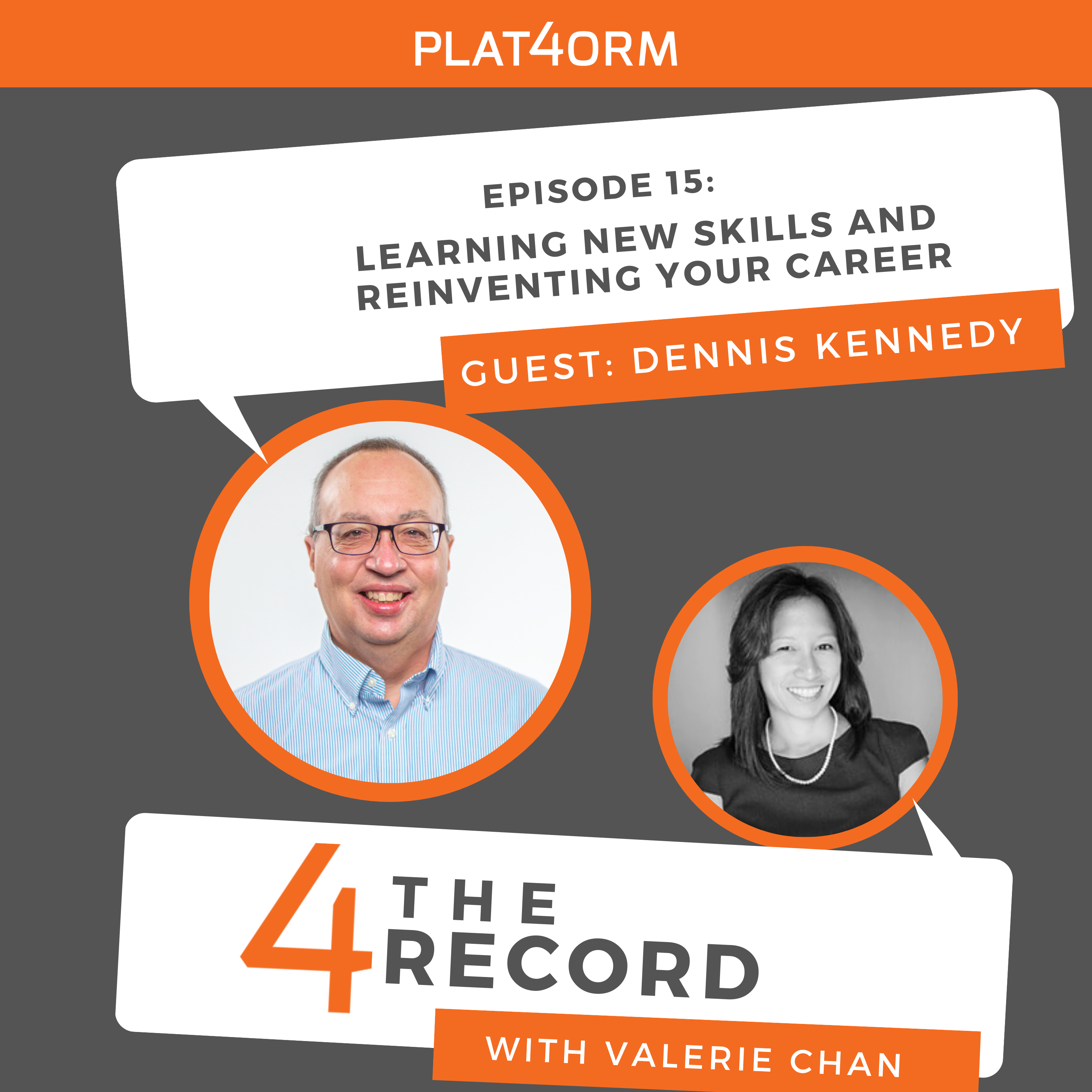 Dennis Kennedy on Learning New Skills and Reinventing Your Career
July 27, 2022  |  Episode 15
Dennis Kennedy, Director of the Michigan State University Center for Law, Technology & Innovation and former Mastercard executive, shares advice on the challenges and benefits of switching career paths, including perpetual learning curves and opportunities. 
LISTEN >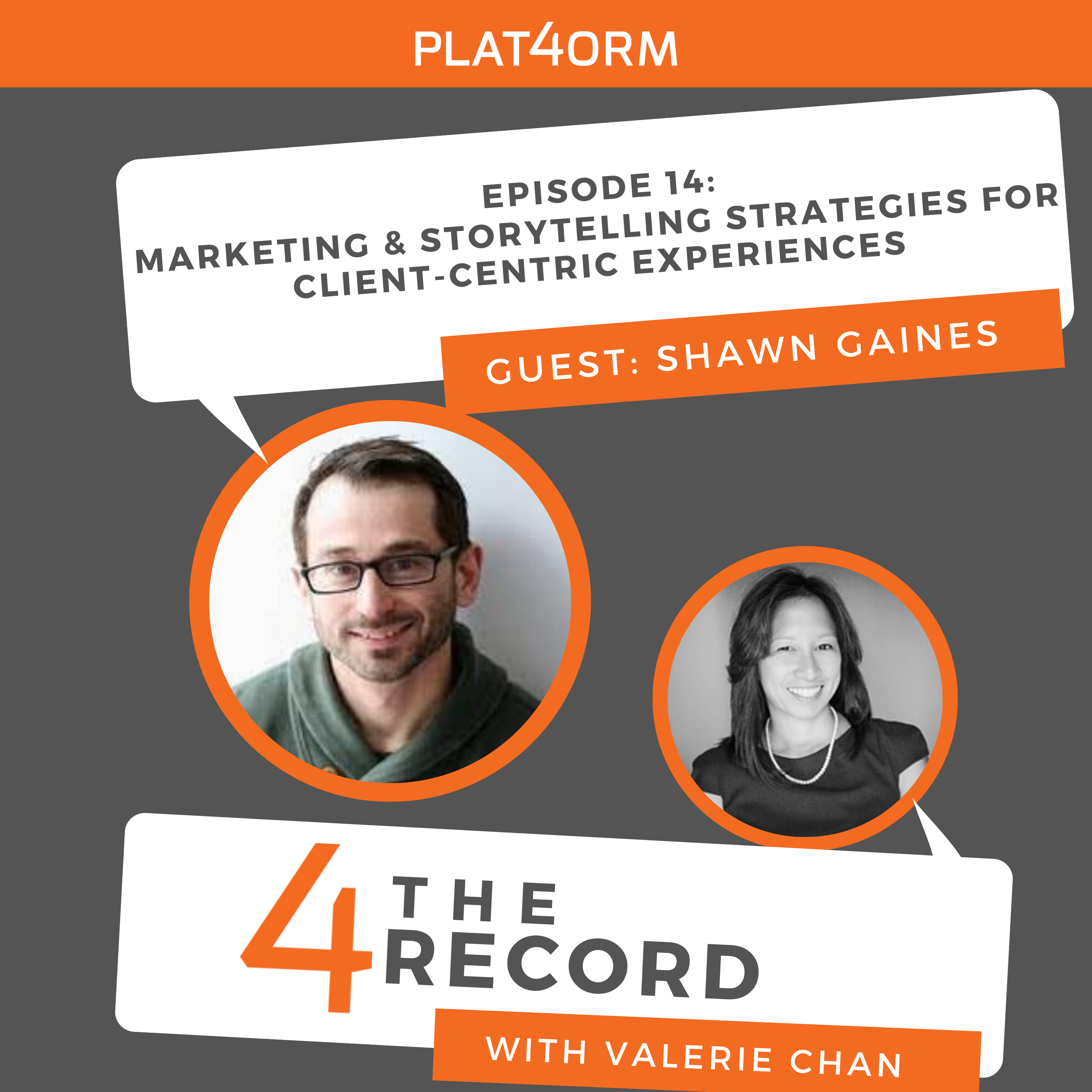 Shawn Gaines on Building Client-Centric Experiences
June 27, 2022  |  Episode 14
Shawn Gaines, Chief Marketing Officer at Sertifi, discusses how marketers can build meaningful and authentic marketing strategies to create the best client-centric experiences regardless of what industry you might find yourself. Shawn also shares marketing best practices and lessons learned from his time at Relativity and Able.
LISTEN >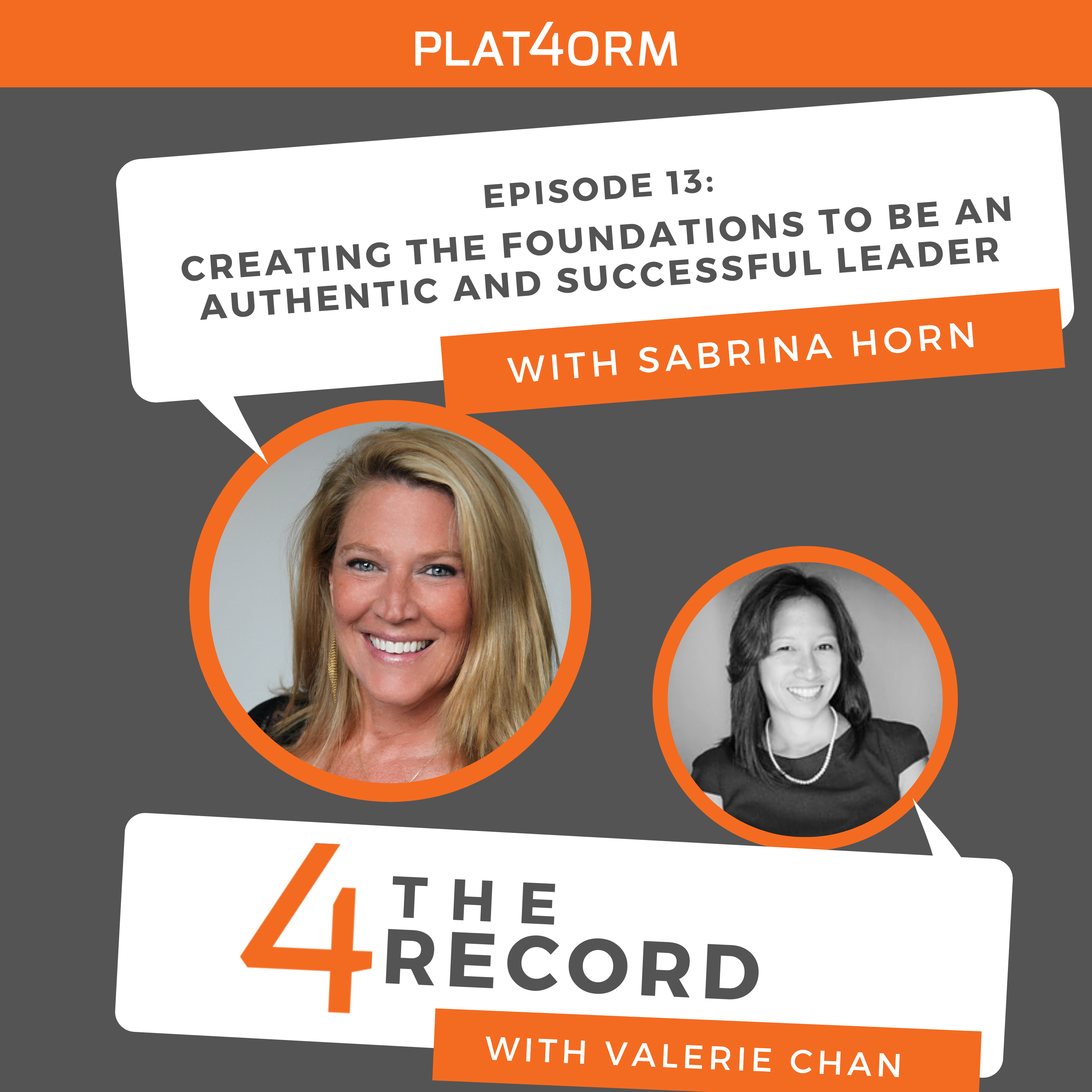 Sabrina Horn on Creating the Foundations to be an Authentic & Successful Leader
June 14, 2022  |  Episode 13
Sabrina Horn, founder of legendary Silicon Valley PR firm Horn Group, discusses key components of successful leaders and entrepreneurs, and how integrity and authenticity are the core foundations of your company's success.
LISTEN >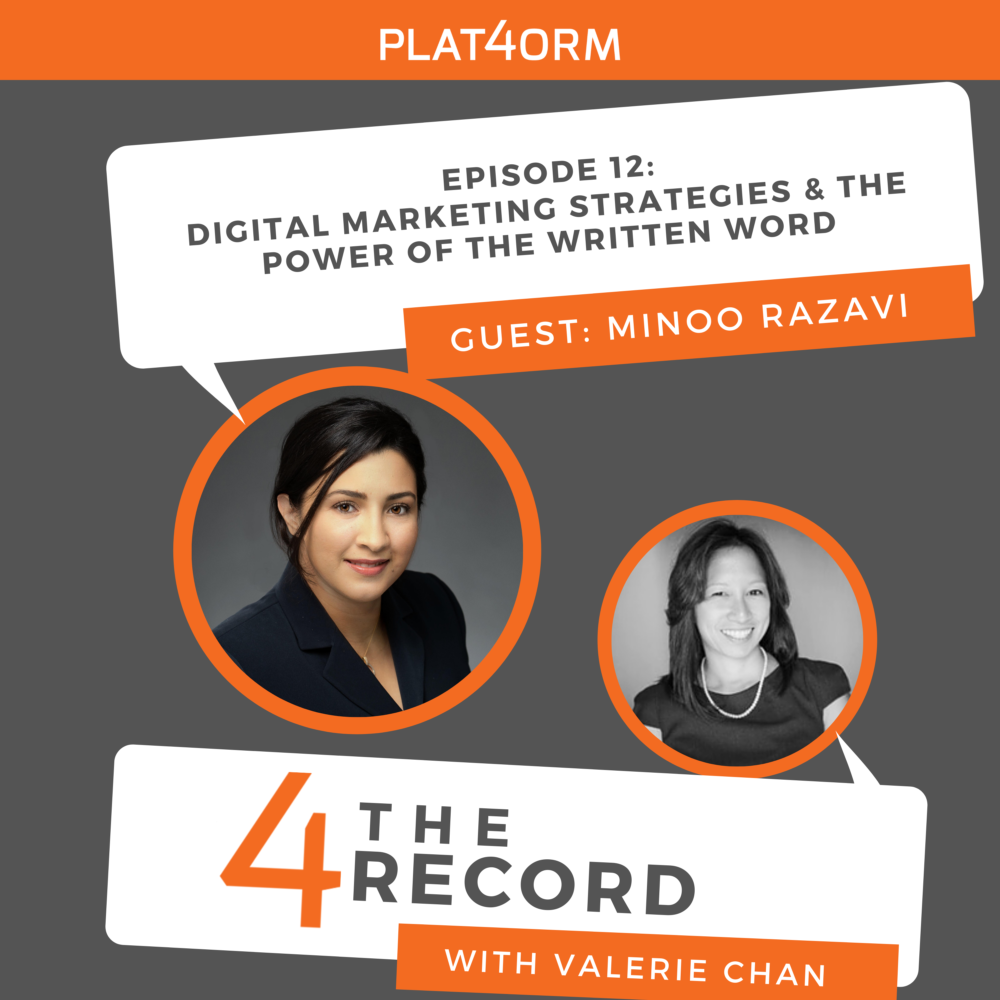 Minoo Razavi on Digital Marketing Strategies & The Power of the Written Word
May 12, 2022  |  Episode 12
Minoo Razavi, legal industry digital marketing maven, shares her thoughts on strategies, tools and analytics, and how to utilize the power of content and empathy in the field of digital marketing.
LISTEN >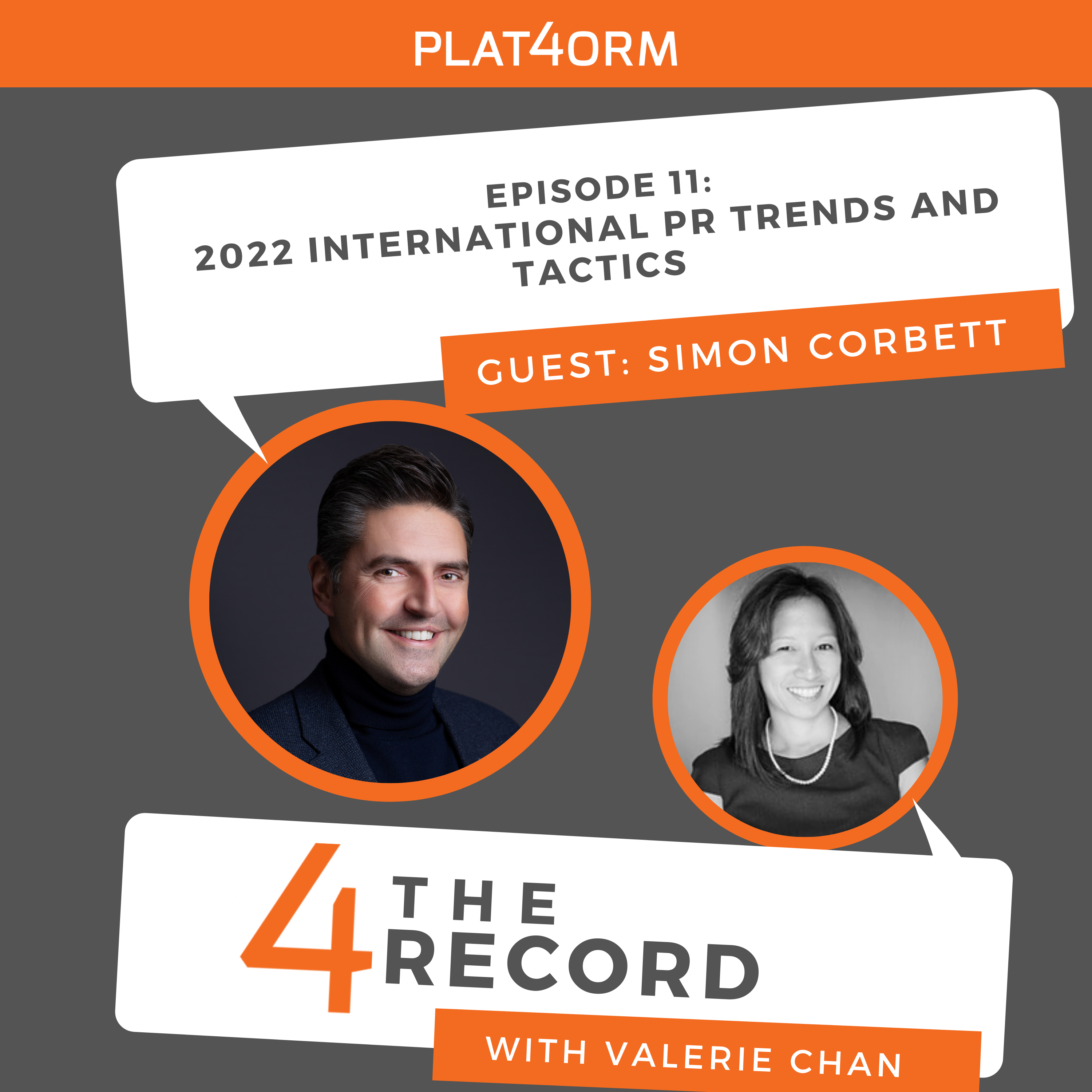 Simon Corbett on International PR Trends and Tactics to Watch in 2022
February 21, 2022  |  Episode 11
Simon Corbett, Founder and CEO of The Jargon Group, shares his insights on international PR trends he's seeing, such as social responsibility and transparency, as well as using creative and multi-channel PR campaigns to raise visibility and engage stakeholders.
LISTEN >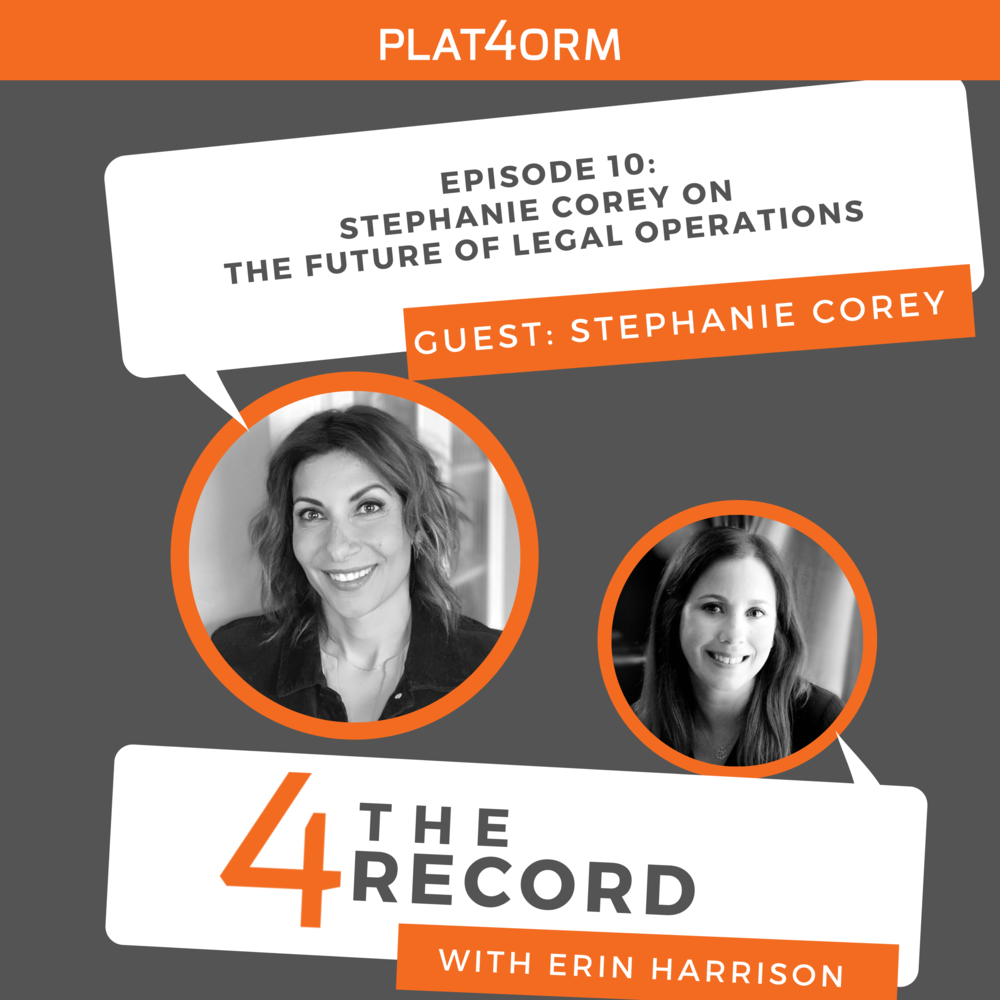 Stephanie Corey on the Future of Legal Operations
May 5, 2021  |  Episode 10
UpLevelOps Co-Founder and legal operations leader Stephanie Corey shares her insights on the biggest obstacles facing legal operations and what legal ops professionals need to be thinking about as we come out of the pandemic.
LISTEN >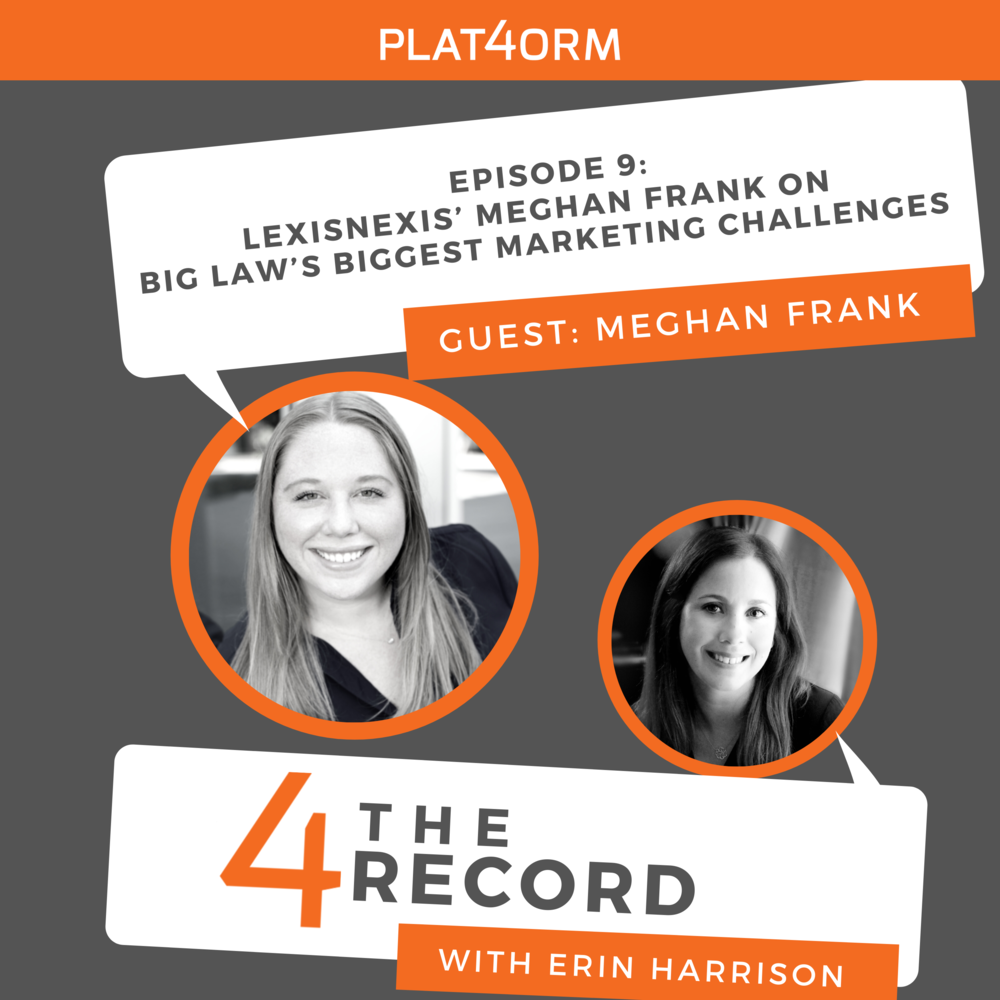 LexisNexis' Meghan Frank on Big Law's Biggest Marketing Challenges
April 7, 2021  |  Episode 9
Meghan Frank, global director of marketing at LexisNexis Software Solutions, discusses how marketers need to plan differently, create new ways to connect, and how law firms have been forced to shift their business development efforts post-pandemic.
LISTEN >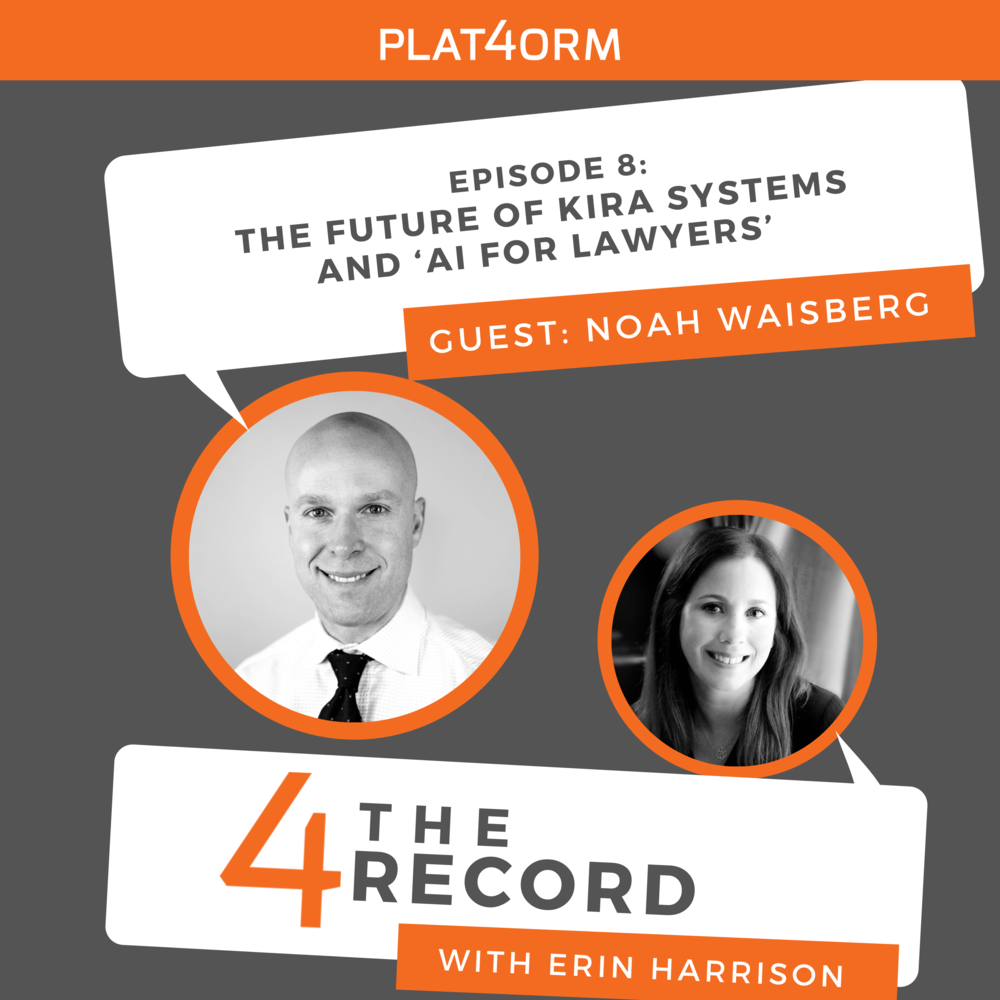 Noah Waisberg on the Future of Kira Systems and 'AI for Lawyers'
March 23, 2021  |  Episode 8
Kira Systems Co-Founder and CEO Noah Waisberg discusses the misconceptions around lawyers and AI, Kira's restructuring, and what the future holds for the Toronto-based AI software company.
LISTEN >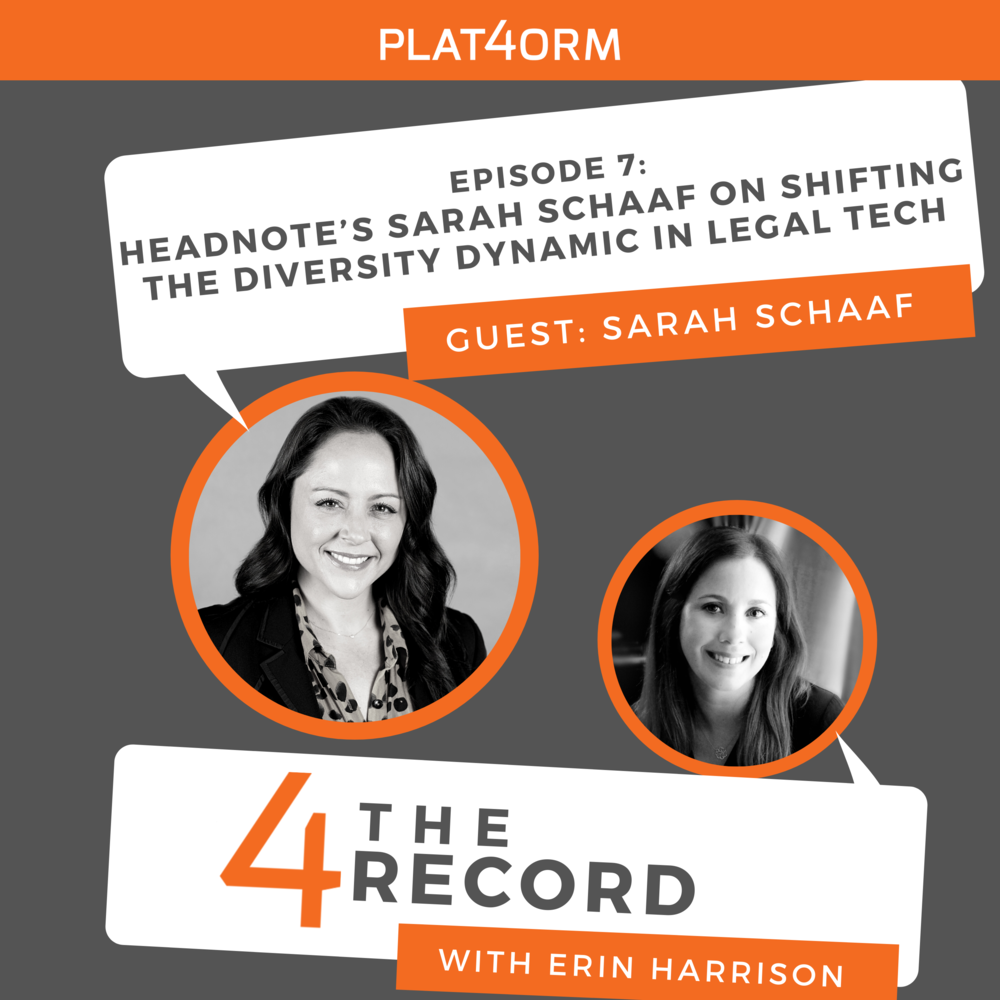 Headnote's Sarah Schaaf on Shifting the Diversity Dynamic in Legal Tech
March 9, 2021  |  Episode 7
Sarah Schaaf, CEO and Co-Founder of Headnote, shares her thoughts on diversity inequity, the stigma she faced as a female entrepreneur looking for funding, and her words of wisdom for young entrepreneurs.
LISTEN >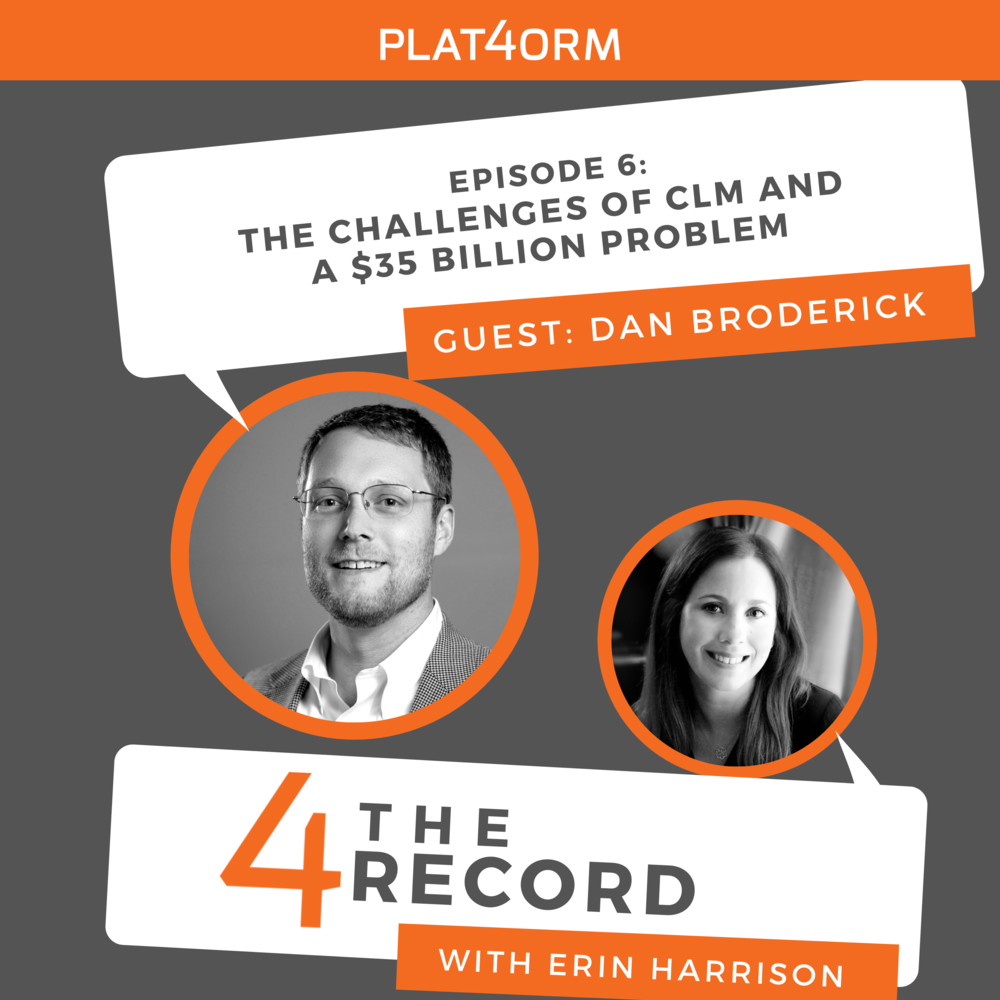 Dan Broderick on the Challenges of CLM and a $35 Billion Problem
February 9, 2021  |  Episode 6
Dan Broderick, CEO and Co-Founder of BlackBoiler, discusses the nuances of contract lifecycle management, and how automated contract review is helping solve a massive problem for companies, law firms, ALSPs – and CLMs themselves.
LISTEN >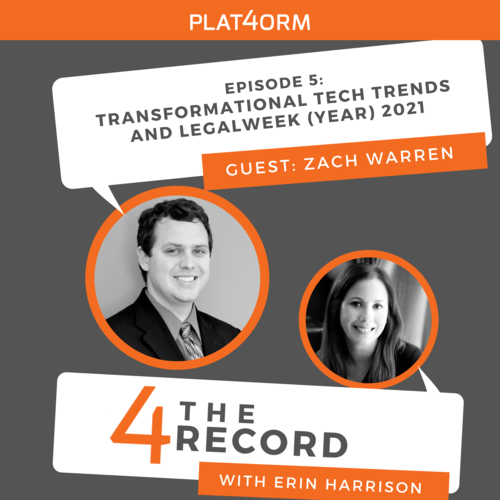 Zach Warren on Transformational Tech Trends and Legalweek (Year) 2021
February 26, 2021  |  Episode 5
Zach Warren, editor-in-chief of Legaltech News, shares his perspective on the challenges and opportunities of legal tech during a pandemic – and what we can expect from the first of five virtual Legalweek (Year) events
LISTEN >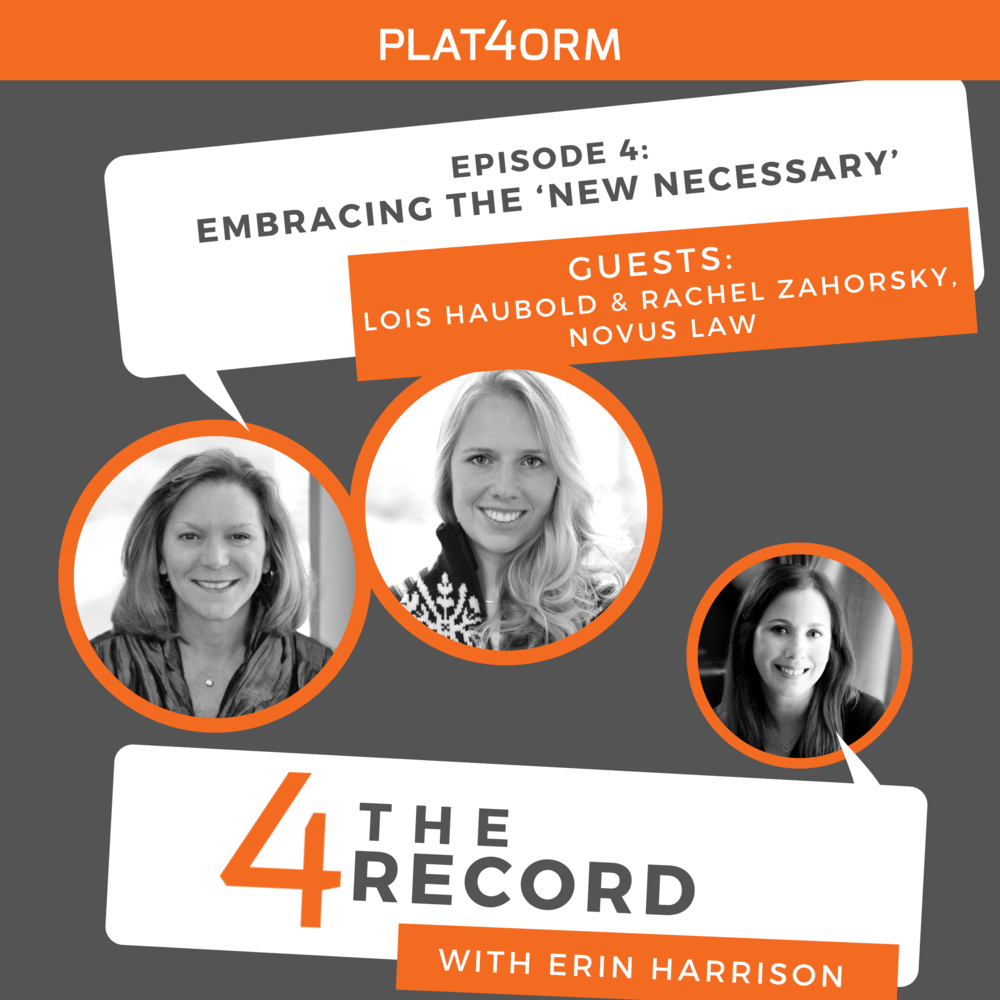 Novus Law on Embracing the 'New Necessary'
January 12,2021  |  Episode 4
Lois Haubold and Rachel Zahorsky from Novus Law share their insights on the "New Necessary" and discuss their insights on preparing for post-pandemic life – both personally and professionally.
LISTEN >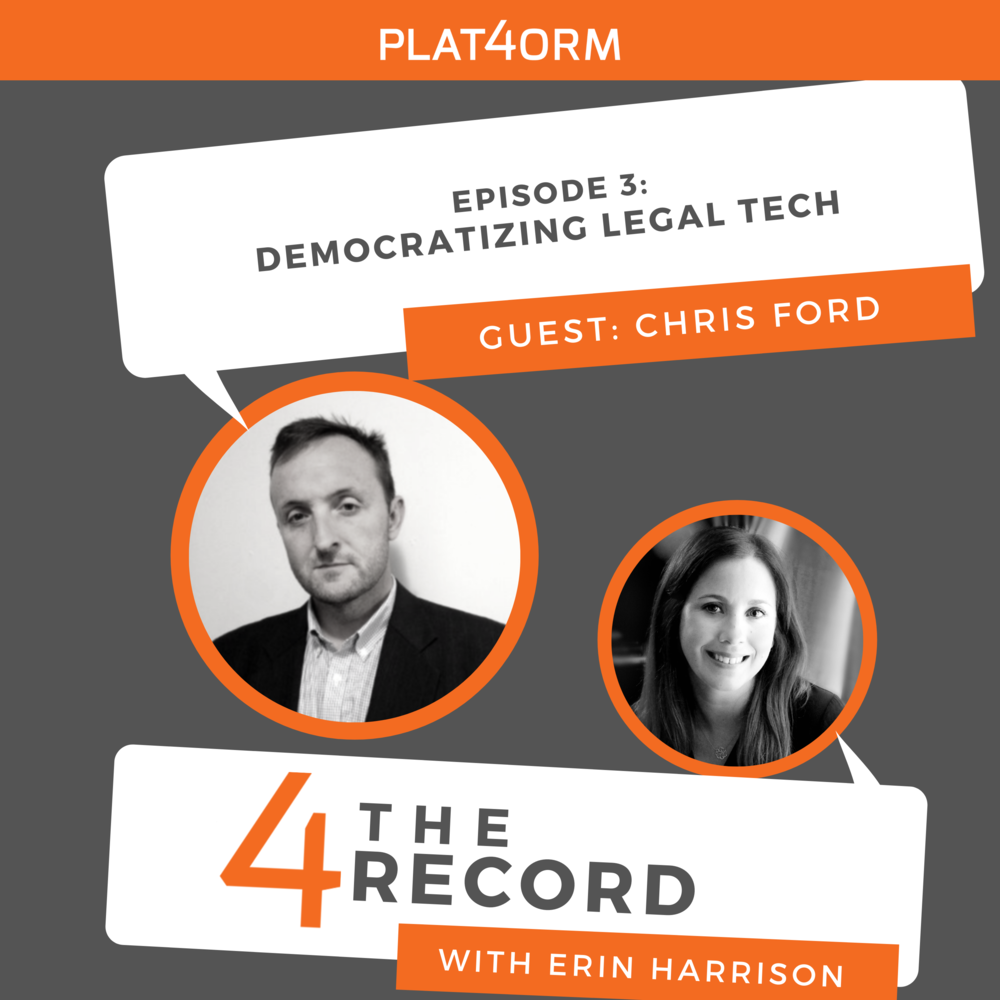 Chris Ford on Democratizing Legal Tech
December 15, 2020  |  Episode 3
ZERO CMO and Legal Tech Hub Co-Founder Chris Ford discusses his 'passion project' for democratizing legal technology and the industry's need for greater autonomy on this episode of 4 the Record.
LISTEN >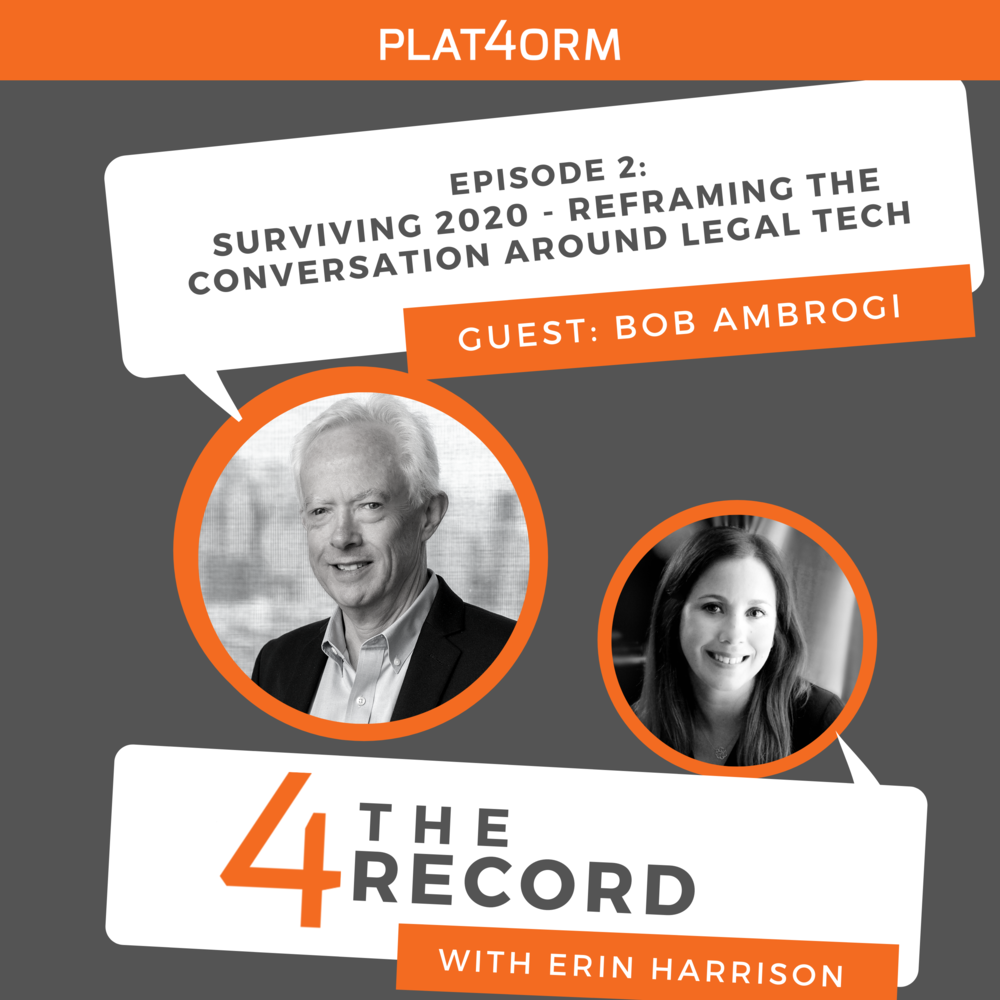 Bob Ambrogi On Surviving 2020 – Reframing the Conversation Around Legal Tech
November 24, 2020  |  Episode 2
Longtime legal blogger and lawyer Bob Ambrogi shares his insights on gains and losses in the legal profession, the impact of loosening lawyer regulations, and where the industry is headed in 2021.
LISTEN >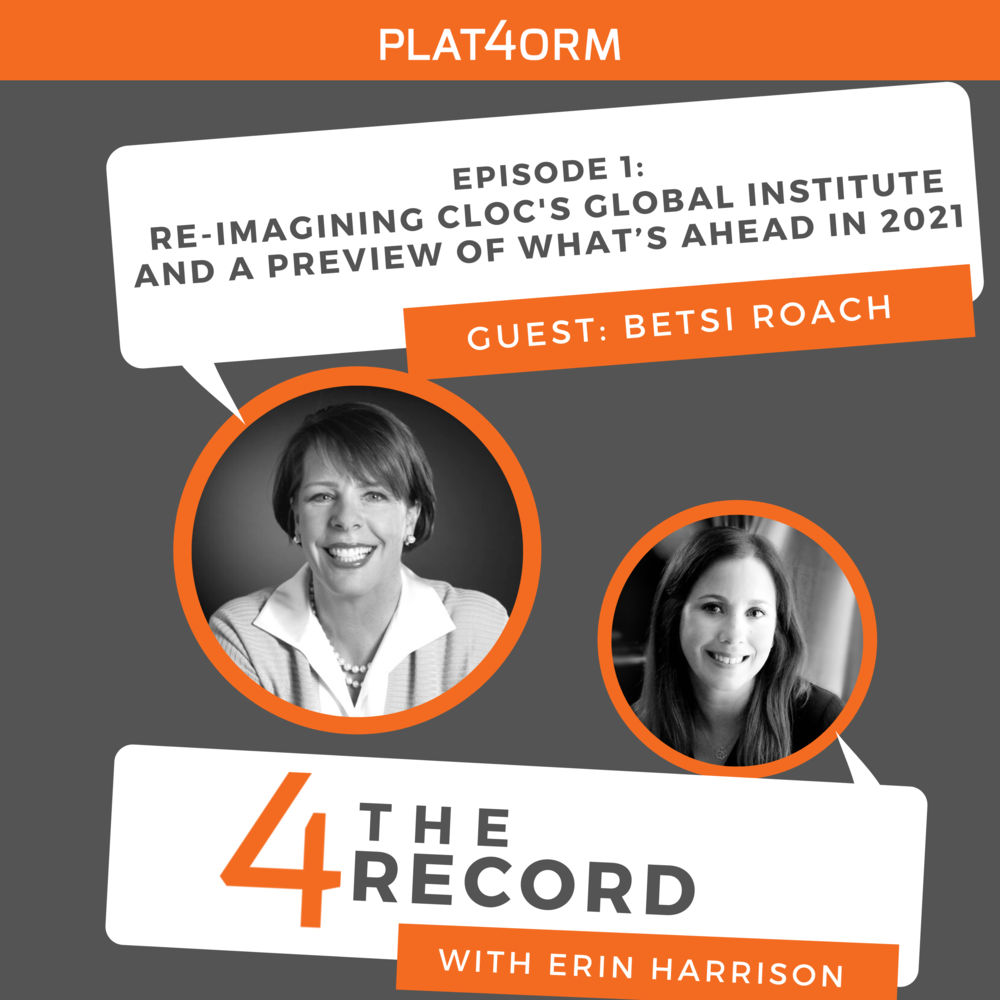 CLOC's Betsi Roach on Re-imagining the Global Institute and a Preview of What's Ahead in 2021
November 9, 2020  |  Episode 1
Betsi Roach, Executive Director of CLOC (Corporate Legal Operations Consortium) shares her insights on reimagining a mainstay industry event, discusses what legal can learn from this year – and shares a preview of what's on tap for CLOC in 2021.
LISTEN >