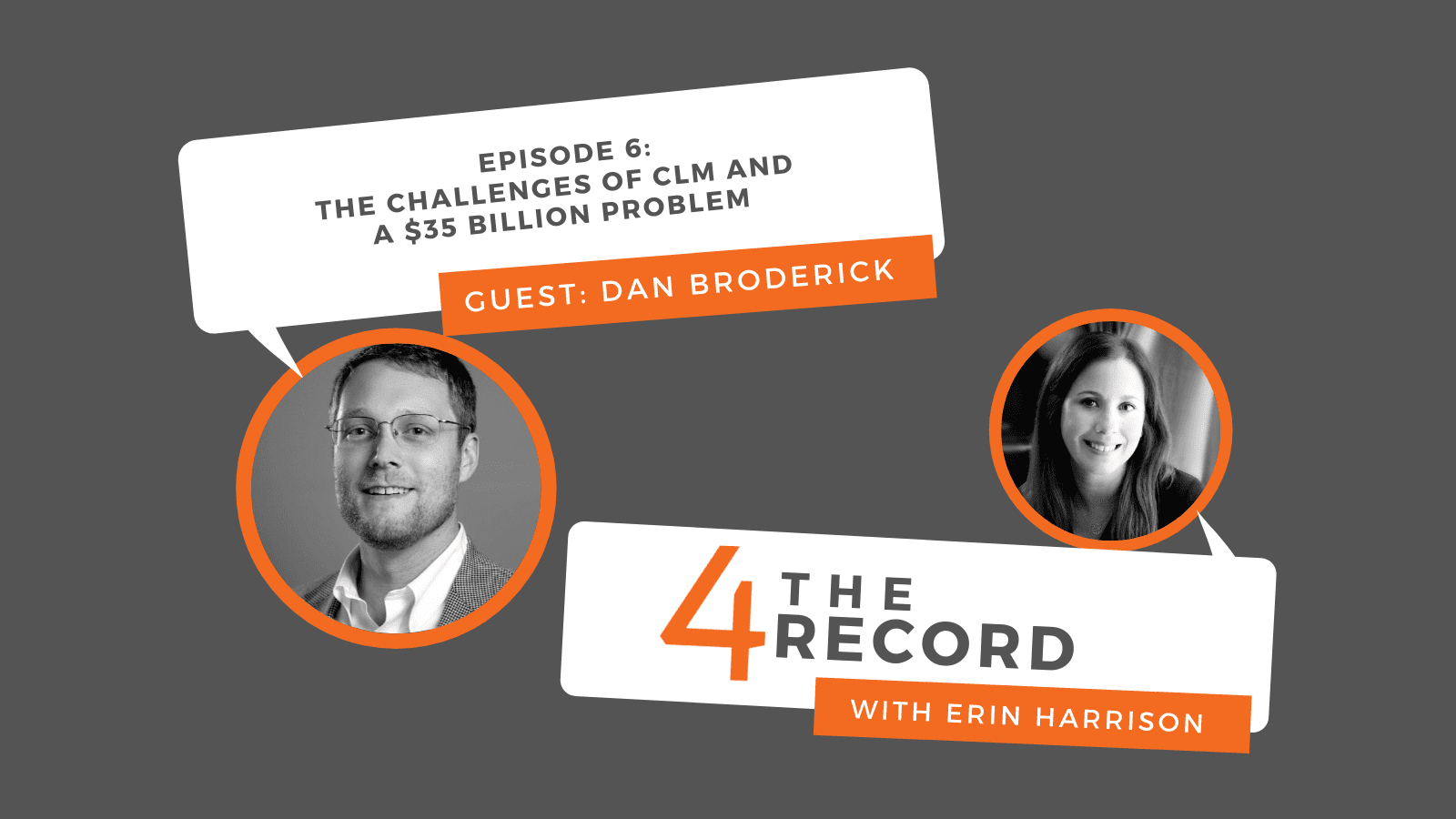 Law firms and legal departments continue to look for tools that solve workflow issues and help improve the bottom line – increasingly turning to contract review and other areas where automation can make a big impact. While the legal tech market may seem crowded, industry experts say there is still room for new entrants to solve budding problems, particularly in the contract management space.
Plat4orm Managing Director Erin Harrison recently caught up with Dan Broderick, CEO and co-founder of BlackBoiler, to talk about the company's automated contract review technology, which was the first of its kind when it launched in 2016. BlackBoiler's solution uses artificial intelligence to tackle contract review and negotiation, one of the more repetitive, labor-intensive pieces of the contract lifecycle management (CLM) process. But more specifically, BlackBoiler focuses on the pre-execution phase of CLM. The part that typically eats up a lot of time doing redundant work, which thanks to BlackBoiler, can be automated not only to speed up cycle time, but also to ensure greater accuracy.
In Plat4orm's 4 The Record podcast, Broderick discussed the nuances of contract management and how automated review helps solve for a massive problem at countless companies and law firms.
"We estimate that just within the Global 2000 organizations, there's up to $35 billion being spent on high-volume contracting. [These are] things that organizations do more than a hundred of every single year – things like service agreements or vendor agreements or data protection agreements or NDAs," Broderick said during the podcast. "And there was no good solution for that."
Fast-forward to today: BlackBoiler recently received its seventh patent from the U.S. Patent and Trademark Office. To be sure, having that kind of intellectual property (IP) patented serves as a real differentiator when it comes to public and media relations efforts, and even investor relations. But BlackBoiler was not thinking about press at the time. Each patent has been an important milestone for BlackBoiler because competition within contracting space has really heated up.
"I think that with all of the publicity around the funding that's happened in legal tech, there's bound to be more entrants into the market, thinking they can get companies funded and get something up off the ground," Broderick said. "I think to a certain extent having more competition helps."
The legal tech market in general has become increasingly crowded in 2020, and rightfully so. BlackBoiler and dozens of other technology providers are focused on solving some of the biggest workflow and business issues that law firms and corporate legal departments currently face. And with more firms and departments convinced of the potential benefits of increased automation, AI and cloud-based tools, innovative technology providers are poised to win budget-conscious clients in the wake of COVID-19.
Still, when it comes to the contract review space, Broderick noted he thinks there is room for more entrants, in part because COVID has had a major impact on how people are purchasing products. No longer do firms have the luxury of experimenting with any technology solution that sounds attractive. Instead, firms and corporate legal have become hyper-focused on strategy: What product is going to solve the very specific problem I have today?
"Purchasers are getting much smarter," Broderick added. But "I don't think there's a technology in contract review that can replace an attorney right now. I think anything that is being sold in this space is something that has to be a partnership between the AI and skilled humans to get superior results that are done faster and are less costly."
In the current legal tech landscape, having a solution that immediately solves a common problem that previously seemed intractable creates a unique value proposition, especially if it automates a manual process that is generally tedious, error prone and time-consuming. In solving these types of challenges, providers can carve out a market niche, and in some cases, even a new category.
To hear more about the distinctions in the contract review space and what Broderick forecasts for 2021, listen to the full podcast episode here.
Danielle Kane is an associate, media & influencer relations, at Plat4orm.