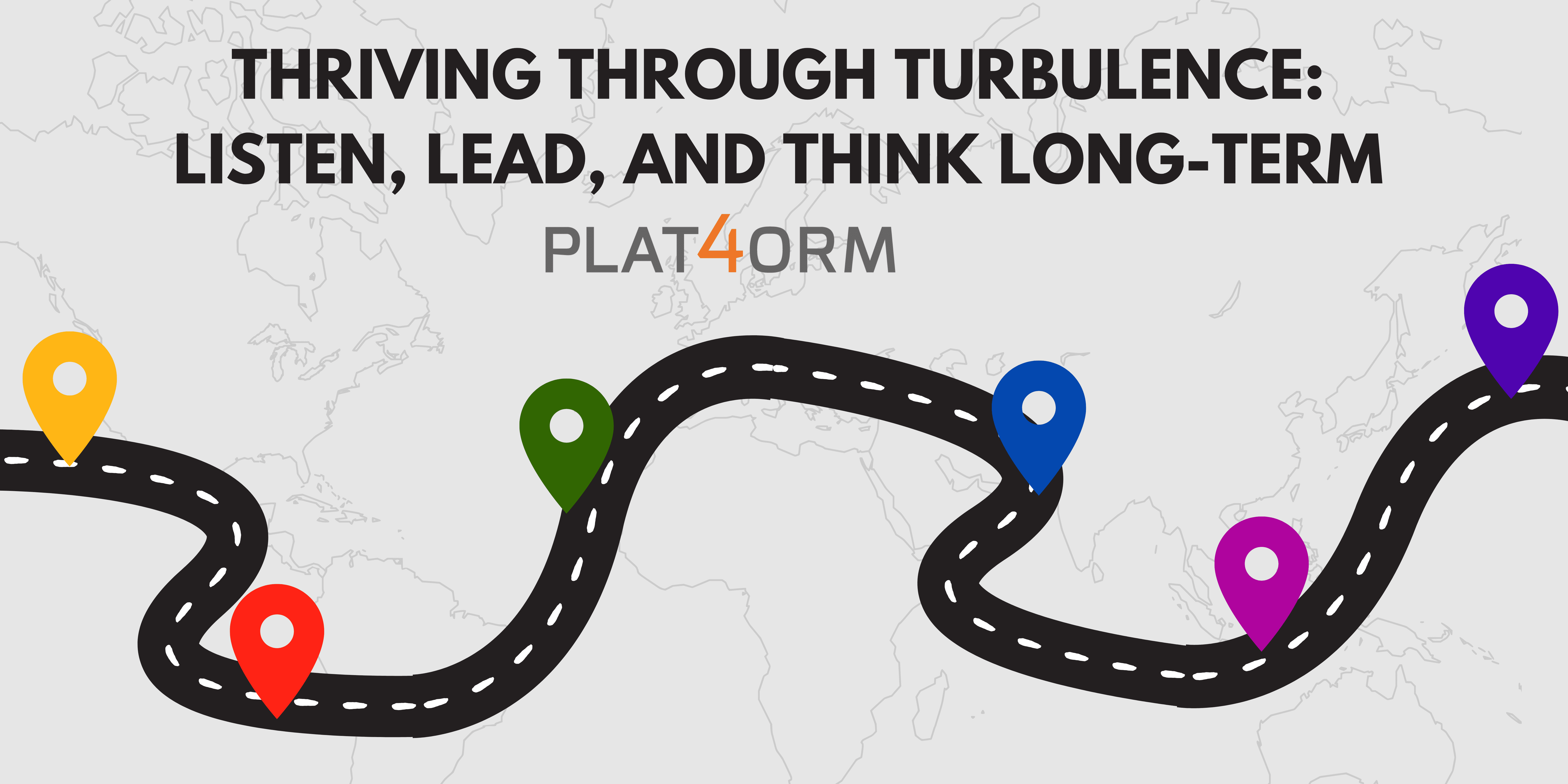 The unique challenges we've faced over the last three years have posed unimaginable threats to nearly every business (as well as every human). Just as we're getting over the COVID-19 pandemic and getting our heads around real or threatened conflict on the world stage, along comes the Silicon Valley Bank collapse and the news that mega tech companies are laying off thousands of employees. It\'s enough to make the hardiest entrepreneur consider relocating to a desert island.
Yet there are businesses have survived and thrived amid these daunting events. And these successes underscore some basic truths: Determination, a human touch, the ability to pivot, a willingness to keep innovating, and a commitment to a few core values can help your business grow even when things look uncertain.
According to the International Monetary Fund, inflationary pressures are gradually receding and will continue to do so over the next year. The financial markets appear to be heading for a cyclical correction, and investors remain cautious for the near term. If you feel the need to rethink your company's approach, take stock first. Retraining your focus on fundamentals and purpose will help you shore up the foundation of your business. It will also help you build a stronger future and ensure your company's long-term health. 
Getting back to core values
Start by having a strategy session with senior employees and putting your goals on paper; writing it all down will not only help you visualize and drill down on your mission. It will also help you prioritize so you don't get distracted by less-important concerns. Once you've got a crystal-clear visual to work from, adhere to the following strategies as a daily practice to stay in alignment with your goals:
Listen to your customer

. Really listen. Make sure you understand your clients' top priorities for their organization or firm and take a moment to evaluate whether you are in alignment with those priorities. What can you do to help them during this time of uncertainty? While the same-old, same-old can be comforting, it's not enough. You need to think differently, look ahead and anticipate client needs. Maybe it's a matter of connecting them to a potential partner or giving them access to your network. Say your client has an issue and you know you can help by recommending a colleague who offers a service that you don't – one that complements your product line. That willingness to provide excellent service selflessly for your client's benefit showcases your flexibility and helps build trust in your company. That active listening shows your value and helps solidify long-term client relationships.
Lead by example

. Even outside of a crisis, there's a premium on leading by example. If you're not willing to do the job yourself, why would anyone else want to do it, or do it to the best of their ability? Be open and transparent with your staff and clients. Allow everyone to see the methods you use to help clients through some of the same issues that you yourself might be facing. Show them how they can take examples of what you've done and put them into action. If a client has questions, be the one to answer them – don\'t pass them off to a subordinate. If a client is unhappy, work with them to solve the problem and have your employees work alongside you on the fix. Show your appreciation to both clients and employees. A work environment that prizes good relationships helps encourage proactive solutions and ideas. You have a lot to teach, and the best way to do it is by showing, not telling.
Be a long-term partner.

You're working with your clients for the long haul. What can you do to help them succeed now and in the future? Clients are looking for a mutually beneficial partnership, not a sales call. How can you address their pain points? Differentiate yourself by anticipating their needs and offering them solutions before problems arise. Make sure you stay in alignment with your clients by scheduling regular communication and strategy sessions. Your trusted-advisor role means you are available to help clients at all times. When you make that extra effort during uncertain economic times, clients will remember it and their loyalty will grow.
Be a resource.

You need to be able to point clients in the right direction when they have questions. Giving referrals to clients, offering emotional support, networking with similar providers to understand your market's big picture so you can provide clients with an overview – these are all ways to build your clients' confidence in your product or service. The more value you can provide now, the more apt clients are to turn to you when they need help and refer you to others who are potential clients, who in turn will be likely to pass along the word that you're a great resource. Growing organically is one of the most sustainable ways to expand.
Communicate with empathy.

Your interactions, messages and tone with your staff and clients are always crucial – and are under a microscope when everyone's tense with worry. Put yourself in your clients' shoes and really examine the challenges they face so you can do a better job reassuring them and anticipating their needs. Do the same with your employees; show them that you can

make mistakes and learn from them.

Be aware of their needs and challenges so you can offer them support and help them keep a positive attitude as they work with clients. Reinforcement of that positive attitude will bolster everyone's commitment to your company's mission, and it helps establish a

virtuous circle

that helps keep the company humming. 
Keep your end goal in mind and remain visible.

Understand that the current climate presents short-term and mid-term issues, and plan appropriately. If this means reallocating or balancing the budget, do it. But be transparent and explain your rationale. To stay on your clients' radar in the long term you need to show consistent, steady thought leadership. Stay active on social media to showcase what your company is doing and how you're meeting current challenges. Comment on and pass along the insights of other industry leaders on social media and in person. Reach out to both current and past customers to check in with them and gauge their service or product experience. Attend networking events to connect with colleagues and potential clients and be alert to any innovative ideas that you can incorporate to better serve customers. Get out there!
Think of creative ways to get to the other side

. Rethink your services to meet the current "survivalist" mentality. How can your product or service help with an unanticipated need? Are there cross-collaborative partnerships that can help you reach more clients? If, for example, you own a data security company, would it make sense to offer your services in partnership with companies who provide hardware? How can you and your partners help each other thrive? Don't be afraid to pivot from your initial plans to meet the evolving needs of the industry or changing use cases. If that means pausing one initiative and moving forward with another, so be it.
Sustainable growth
Once you've established your best practices to keep your company moving forward – and even expanding – you want to ensure you will continue to grow. Just as gardeners and farmers fertilize and water their crops regularly to help produce a bountiful harvest, you'll want to pay close attention to your customers and their changing needs to keep your businesses thriving. Finding the right balance between addressing the more pressing short-term needs of your clients and nurturing and sustaining relationships over the long haul will be a constant challenge.
As you return your focus to core strategies, remember that Plat4orm can be a resource for your company. We know the ins and outs of marketing and communications strategy and we can help you broaden your reach and build your brand. To learn more about how we can help you reach more clients, visit https://plat4orm.com and check out our 4 The Record podcast at 4 the Record Podcast – Plat4orm as we address topics to help you learn how to thrive in even the most challenging environments.