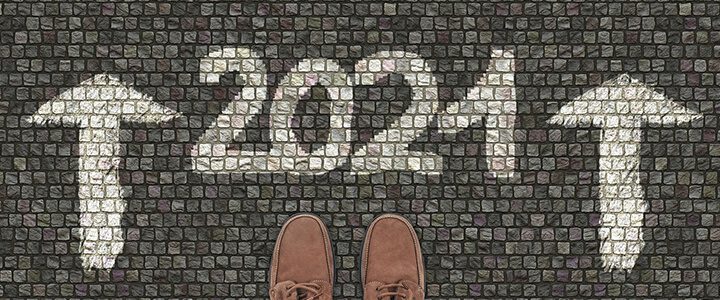 It's that time again when we take one last look at the past year and start to focus our energy on the year ahead. From a technology perspective, it's fascinating to look back on the trends that have emerged over the last 12 months. Some were predictable, others less so. Here are our collective predictions for 2021:
Legal Tech Remains a Safe Bet for VCs
Over the last five years, many venture capitalists found that legal tech was a safe bet for their funds as the legal field, typically reluctant to embrace any sort of change, was ripe for innovation. In 2021, some of the VC investments in legal tech will be up for renewal. We'll see a rash of M&A activity and continued consolidation as those legal tech companies that were funded more than a few years ago will feel the pressure from VC firms to provide profitability and growth numbers for reinvestment or divestiture.
In 2021, we'll also see more PE firms invest in legal tech, ALSPs and law firms as they change their services model. PE firms are looking for long-term YoY growth for their portfolio investments, and they are beginning to see the opportunity in legal, how they can play a role and what it can mean for their investments. As such, we will see PE firms play a more strategic role in investing, guiding and sometimes combining their "investment companies" – typically a mixture of legal and non-legal tech or services companies – for greater long-term capital appreciation (and ultimately more value for legal clients).
-Valerie Chan, Principal
Tools with ROI – Not Necessarily AI – Matter Most
In the legal domain, law firms are showing signs of becoming more discerning about technology investments. For their part, more legal departments are performing more deliberate due diligence on vendors and asking smarter questions. We are at a point where law firms are learning to make more targeted technology investments in applications that show a clear path to improved ROI, can scale quickly, and integrate with existing tools.
Amidst a global pandemic, 2020 was the year conversations about AI-based technologies shifted. Firms and law departments are now less concerned with their "AI strategies" and more focused on clear ROI. While most companies recognize that AI will become increasingly important, there is now widespread recognition that its capabilities have been overhyped and perhaps not quite as transformative as some vendors promised. Technology providers need to brush up on their marketing skills in 2021 and focus more narrowly on the problems their products solve, demonstrating ROI for specific use cases.
– Erin Harrison, Managing Director
Ecommerce Sparks Innovation
One of the biggest lessons learned in 2020 was that necessity is the agent of change. Stay-at-home orders drove consumer purchases of toilet paper, home waxing kits and webcams through the roof – accounting for 10 years of growth in a matter of 8 weeks, with Amazon leading the way. Just last month, they again upped the ante with Amazon Pharmacy, introducing a new level of transparency into name brand versus generic drugs and other consumer-friendly features previously unavailable. Just as the cloud became the norm for delivering SaaS applications, I predict in 2021 we will see ecommerce delivery models take on a level of "stickiness" that will reshape traditional brick-and-mortar storefronts and set the bar higher for laggard industries and new incumbents with fresh ideas and business models that reinvigorate business as we know it.
– Frances Bigley, Managing Director
PR in a Post-Zoom World
While it is still early in the rollout of the COVID vaccine, a post-pandemic world view is starting to re-emerge. In 2021 I believe we will see many brick-and-mortar agencies reopen their physical premises with a strong emphasis on reconnecting face-to-face with clients. That doesn't mean that remote work will come to an end—after all, Plat4orm was founded and continues to thrive as a fully remote agency – but a palpable sense of Zoom and webinar fatigue has set in. The agency of 2021 will likely adopt more of a hybrid model with a focus on leveraging office space strategically – for client meetings, brainstorms, strategy sessions and the occasional need to just get together.
– Trish Wainwright, COO
Privacy Concerns Accelerate Permission-Based Marketing
In today's world, data is king. Corporations have spent billions (likely trillions) over the years building behemoth databases with every detail on their target consumers, all in pursuit of the perfect picture of their ideal buyer. But with data breaches eroding public trust and new regulations set to expand beyond GDPR and CCPA, privacy concerns will tip the scales in 2021 and put consumers in more control of their data. Don't be surprised to see the marketing and advertising industry adopt an industry-wide privacy framework in 2021 as we witness significant shifts like Google's promised sunsetting of third-party cookies.
The focus on privacy will accelerate related trends driving permission-based marketing and campaigns. Customers want notifications and interactions with brands – but only with the brands they choose and on the terms they define. This model will narrow the number of consumers brands can interact with and bring an end to the days of bombarding people with generic messages. It will emphasis the importance of optimizing first-party data, from keeping opt-in lists up to date to engaging consumers through the channels they choose.
These are positive developments all around.
– Nate Jenks, Senior Consultant