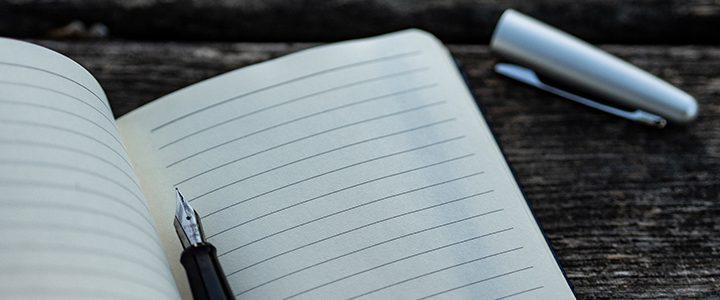 2021 is perhaps the most anticipated new year since the beginning of the new millennium in 2000. We are all ready to put the challenges of 2020 behind us, and 2021 represents a chance for us to benefit from what we learned last year and adopt practices that will set us up for success in the year to come. Below is a collection of our team's top resolutions to consider as you forge ahead.
Take Inventory of Long- and Short-Term Goals
Before you create a 2021 marketing plan and start executing on your marketing targets, understand your company's business plan and long-term and short-term business goals. Approach the alignment of your marketing strategies and tactics with some flexibility, allowing for a 10% to 20% deviation in either direction so that you can meet or exceed your company's short-term business goals with a nod to the long-range vision you have in mind.
—Valerie Chan, Principal
Learn from the Lessons of 2020 – and Take Them with You
Leverage the lessons from the challenges of 2020: Expect the unexpected. Irrespective of how the year ahead evolves and whether the economic recovery is slow or rapid, PR and marketing leaders should stay focused on operating lean but effective teams which help client businesses survive and thrive in turbulent times. Make the discipline acquired during 2020 a standard of operations, not an exception.
—Trish Wainwright, COO
Leave Your Comfort Zone to Grow
Both literally and figuratively, 2020 was a year of survival. With a renewed sense of strength and purpose, look for opportunities to push your professional limits in the New Year. Whether that means committing to a new speaking opportunity or building a bigger presence on social media and within professional networks, commit to goals that will enhance your professional development while elevating your presence as a subject matter expert – even if that means leaving your comfort zone.
—Erin Harrison, Managing Director
Stay Relevant, Keep Learning
To stay relevant, we must always continue to learn. Professional development is often put on the back burner when resources and time are scarce, but we must be willing to invest in ourselves to become better practitioners, especially in areas we aren't as familiar with. For example, you might be a wizard at media relations but a complete beginner when it comes to graphic design or building websites with SEO. As the lines between PR and marketing blur, it behooves us to be familiar with as many aspects of both disciplines as possible. Take classes, read business and industry journals, or join a professional organization to build your skills and stay current on trends, procedures and best practices.
—Jessi Adler, Senior Associate – Media Relations
Leverage Collaboration Tools for Consistency, Efficiency
No matter your company, strategy or larger public relations goals, efficiency is paramount. While it's always important to brainstorm new ideas and experiment to see what works, it can be tricky to distinguish between creative branding approaches and simply throwing spaghetti at the wall. No one wants to waste their time. To create new efficiencies, communications and marketing professionals should lean more on the technologies and tools that leverage data from across the organization to reveal insight and power decisions. This includes tools for collaborative project management and digital storytelling, software for media-monitoring and SEO improvement and analytics for social media. After the volatile year that was 2020, I think clients – as well as employees – will be looking for more consistency. Positive, consistent results can be achieved when efficient practices are put into place that allow for new ideas to be tested, verified and deployed in a structured manner.
—Danielle Kane, Associate – Media Relations
Continue to be Flexible in 2021
2020 forced everyone to make sweeping changes personally and professionally. Marketing and PR plans that were mapped out months in advance had to be scrapped and teams needed to develop and implement new strategies that reflected a new reality. Throughout 2021, it will be vital to maintain this same flexibility and cultivate the capacity to quickly pivot. Communications, PR and marketing teams must keep their strategies fluid and have fingers on the pulse of relevant journalists, bloggers and media outlets via continuous tracking and review of coverage and hot topics. This can be achieved using something as simple as Google keyword alerts or utilizing more advanced tracking methods via social media monitoring tools. Keep your plans flexible and be ready to pivot in real time to allow for new and shifting priorities.
—Carolyn Depko, Senior Associate – Media Relations
To Measure ROI, Make Metrics Your Friend
Whether on the client or agency side, we've all had to establish the value, or ROI, of PR. Some might track the number of press releases in each quarter; others might engage in media monitoring for tracking editorial coverage. Still others might point to an advertising value equivalency. Two simple but useful metrics to track are web traffic levels before and after a release or an event and click-through rates on email programs or digital advertising. Monitored over time, these metrics combined with PR can also indicate how well messaging is working and be credited to actual sales.
—Bob Berger, Senior Consultant