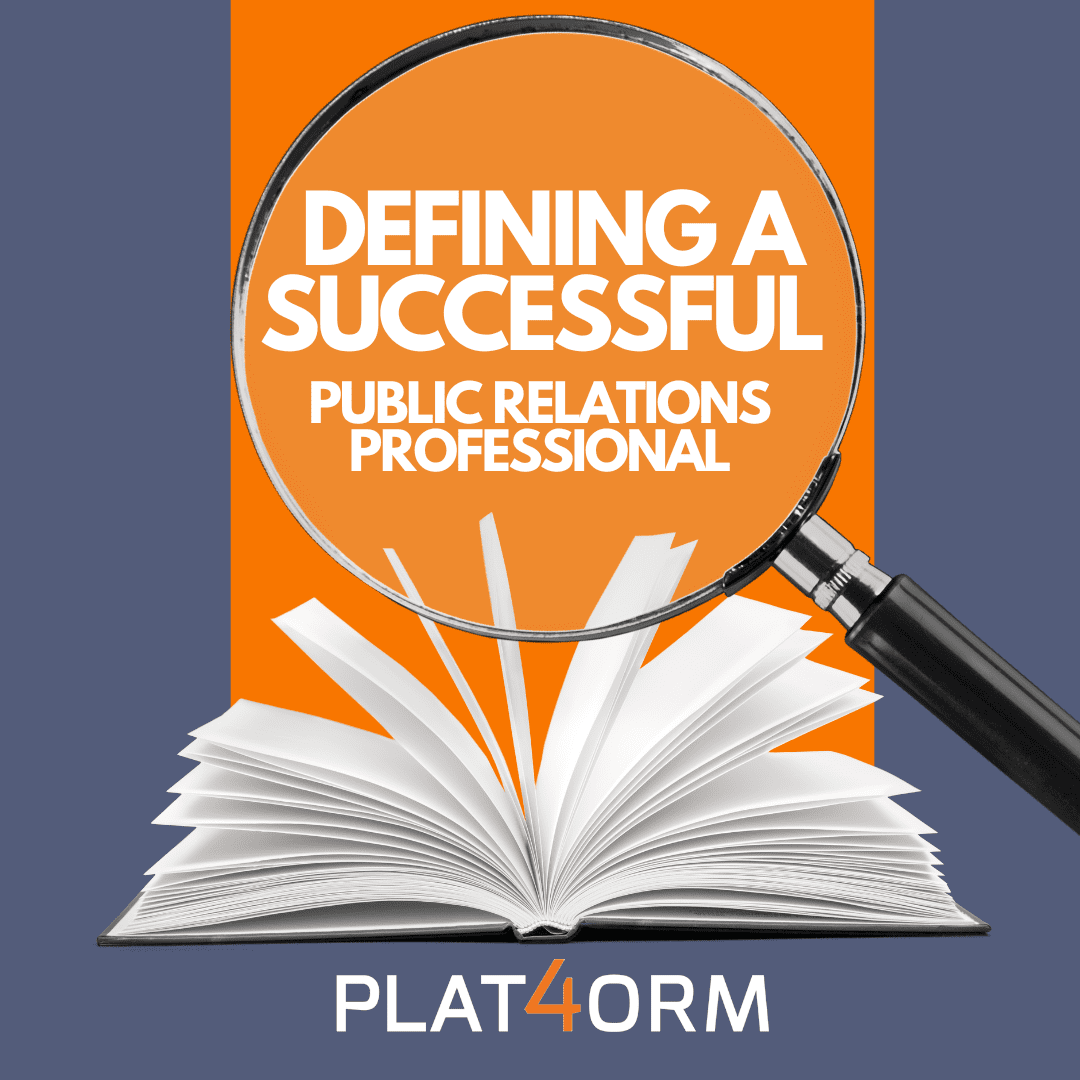 As public relations professionals, most of us have been asked by relatives or friends to describe what exactly we do for a living. "So you're in advertising?" No. "Sales?" No. "You help get people on TV?" Sometimes? As the lines between PR, marketing and advertising have blurred in the digital age, it often does seem harder to explain the role of a public relations professional. Yet, for those of us in the profession, we understand there is a marked difference between those functions and the specific skills and responsibilities that define us.
Agency vs. In-House Skill Sets
As a PR professional, you may find yourself working at an agency or in-house. Either setting requires similar skill sets, yet different approaches. For instance, when you're handling public relations internally for an organization, you have one client and usually one set of overarching business goals to focus on. Mapping out strategy, objectives and outreach can look roughly the same quarter to quarter. You often must know how to "do it all" – strategy, writing, media outreach, social media, etc. – because not all organizations can afford an entire PR team.
At an agency, you are part of a team responsible for many different PR functions. At Plat4orm PR, for example, we provide everything – including communications strategy, media relations, content development, social media and other communications and marketing responsibilities – for a dozen or more clients at one time. Every client's PR objectives are different, requiring significant depth of service. And while all PR professionals need to have the basic skill sets, in an agency we can use each member's strengths to our clients' advantage. For example, one team member may be strongest at building media relationships, while another's forte is writing or creative development. Yet another team member might be a whiz at strategic counsel.
PR Soft Skills
No matter if you're at an agency or in-house, you'll need to hone your ability to multi-task, manage time, and provide counsel to clients. You'll also need to sharpen your "customer-relations" skills to gain respect and trust and be considered a good advisor to your clients/company. Do you consider yourself an articulate communicator? An empathetic colleague? Would you consider yourself blunt or shy in your delivery? These are things to be mindful of when interacting with clients and colleagues. At Plat4orm, we have found that success in agency life requires a careful mix of optimized efficiency, delegation and the ability to build trust – not only with your team, but also with your clients. To build that trust, you must continually work on your soft skills so you can be the best PR professional possible.
What Exactly Do We Do?
So, what does our team say when asked what our PR capabilities entail? Here at Plat4orm, we would say we are:
Strategic advisors

Expert communicators

Content developers

Media specialists

Leaders

Jugglers

Listeners

Highly detailed planners

And, our favorite, storytellers
The value of public relations to us at Plat4orm is not in the minutiae of managing the public's expectations of a client. The value is in telling the stories of our clients the way they want them to be told. Our job is to help them build and polish that narrative, then share it with the right people.
This takeaway may ring true across the entire PR world, but successfully crafting and sharing the right story for clients is always a huge challenge. It's also a huge (and satisfying) accomplishment.
Success Lessons from Plat4orm
Beyond the standard skills and activities we've already touched on, many of which may seem obvious to readers who have worked in public relations for years, the Plat4orm team also its own unique set of lessons learned that have contributed greatly to our agency and our client successes. Some lessons were the result of long days or busy nights, others were pure teaching moments from more seasoned members of the team. Perhaps most importantly, all of us have learned we need each other. All of us have benefited from the positive reinforcement of clients, colleagues, managers and directors. The people we work with every day repeatedly show us how to remain nimble, work collaboratively and stay calm when we're up against a demanding work week.
If you're interested in learning more about public relations and how an agency like Plat4orm can help your company, or if you're interested in joining our team, please contact us today.