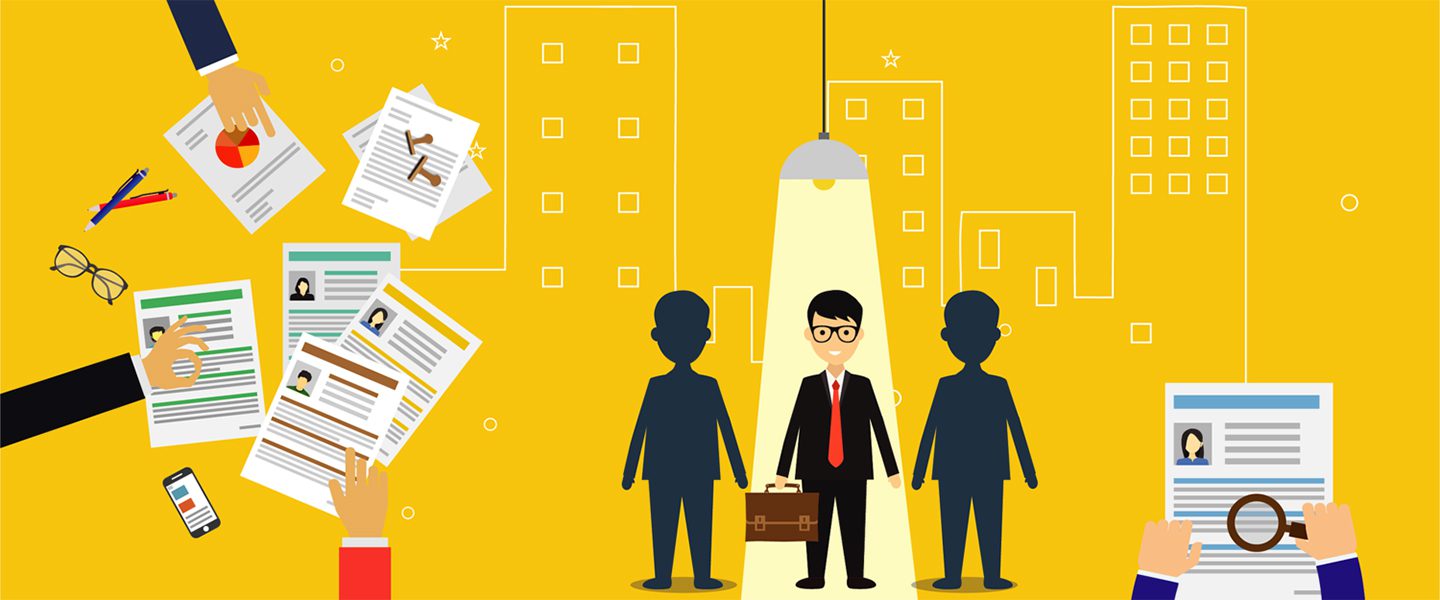 Twenty-twenty has been tough on so many fronts – but particularly in the job market with many losing jobs and companies forced into a hiring freeze. Now, almost 10 months in to the year, there are signs of the economy coming back to life and companies taking a tentative step toward hiring once again.
We are one such company: a boutique agency looking to hire a new associate.
When it comes to recruitment, we take the process seriously. Every single member of our team is crucial to our success. We all work closely together and, in many cases, have done so for several years.
We meticulously create detailed job descriptions, so candidates understand the responsibilities of the position and know what to expect. Candidates meet multiple team members during the interview process, so they have a strong sense of who we are and if we'd be a good fit. Shortlisted candidates take a real-world written test to see how they would work a pitch (and in our case, make complex concepts more tangible).
In short, we put a lot of work into the hiring process because we want to get it right – for everyone.
We eschew automation tools to ensure we can assess each resume personally. This means the process of selection must be very efficient as we often receive hundreds of resumes for one position. In fact, for one recent position we posted on job boards and social media, we received over 160 applications and whittled it down to only four candidates to potentially interview. That's less than half of 1% of the applicant pool, which means 99% of those resumes got put into the "do not call" pile.
The initial pass of 150-plus resumes obviously takes time to sort through, but we can immediately disqualify candidates for a few reasons: one, if they have no relevant experience, or two, have grammatical or spelling errors in their resume or cover letter – or worse, no cover letter at all. The latter issues can be avoided with plain old attention to detail, if you take your candidacy seriously.
So, what can a candidate do to help cut through the noise and ensure their resume makes the cut? Here are five tips based on my recent hiring experience to help any prospective candidate get ahead:
MAKE SURE YOUR EXPERIENCE FITS.
Going to my point above, this may seem obvious but be sure you are qualified for the job advertised. I'm all for people stretching to bigger roles, however, I have reviewed countless resumes where the job title was clearly edited to match the job spec and nothing else in the resume changed. If the job spec specifically requires someone with experience pitching media and you don't have any, it is probably best not to waste your time applying.
LEVERAGE RELEVANT EXPERIENCE.
Perhaps your experience is a partial fit and you are not sure how to showcases those skills in your resume. In these situations, take the time to edit your resume to reflect the fact you have done your homework on the company you are applying to. I see lots of resumes with a heavy focus on SEO, social media (particularly Instagram and Snap) and digital marketing. All of which are great skills and important in our industry. But if they aren't called out in the job description, don't over-index on them in your resume.
UNDERSTAND WHAT THE COMPANY DOES.
Company websites help prospective candidates know the business and who their clients are, which in turn can help a prospect bring their A game to the table in editing a resume or cover letter. In our agency's case, our clients fall into the B2B technology space, with a large focus on legal tech. As such, we work with vertical trades and outlets in addition to other business and social outlets. To this day, while we do a lot of strategy, crisis and content work, a core function of our PR team is traditional pitching to reporters. That doesn't mean other mediums aren't important or your skills won't translate, but think about how you articulate that, so it is relevant to the position.
A COVER LETTER MATTERS.
A resume is one dimensional—it helps the company understand your background. A cover letter shows your personality, demonstrates color, and adds depth. Because of this, we always ask for a cover letter. A cover letter also helps convey enthusiasm in a way a resume just can't. It affords an opportunity to explain your career trajectory, detail skills that may not seem obvious on your resume, and detail why you believe the job is the right fit. It is worth adding to the above point, we call out in our job postings that resumes without cover letters will be discarded—yet countless people completely ignore this. Seriously, just save yourself the time and effort.
IT'S ALL IN THE DETAILS.
We are in the business of communications—verbal and written. So how you communicate is of paramount importance. On any given day you might write a press release, a pitch, or a blog—and our clients as well as reporters expect our writing to meet a certain quality bar. If a document as important as your resume includes spelling or grammatical errors, that's a red flag. By all means use online tools to spell check your resume, but then go through it again and, if you can, ask that friend with an eye for detail (we all have that friend) to review it also.
AUTOMATION IS NOT ALWAYS THE BEST OPTION.
If you choose to go this route via LinkedIn or sites that offer resume automation options, take the time to review the final document closely. These tools might appear convenient, but your resume will look just like everyone else's, and may have formatting issues that comes across sloppy, like broken sentences or misaligned bullet points. In my view, it is also counter-intuitive to automate the development of a document designed to reflect your unique communications experience.
In this climate, it's now more important than ever to pay attention to the details and put your best foot forward when you apply for a role—tailor your resume as much as you can, demonstrate why you are the person that should be hired, and write that cover letter to really showcase your unique qualities.
I speak from experience; I have changed careers on three different continents, taken a career break, lived through more than one market downturn and adapted my resume to myriad different standards. I'm deeply empathetic to anyone looking for a job, and the frustrations and challenges that can come with it. So, before you send your resume and cover letter, check it, check, and check again. And again. And one more time—just in case.