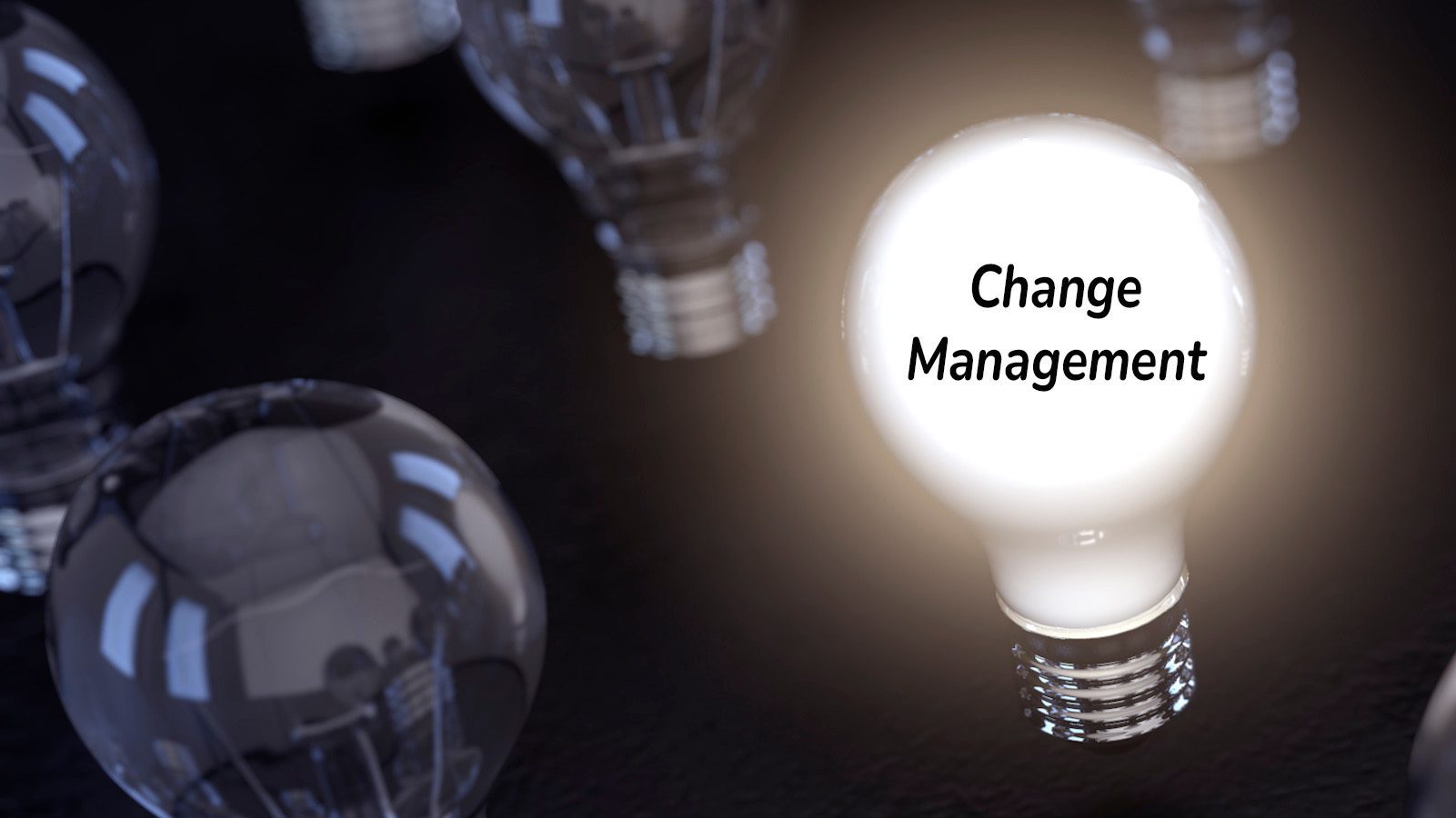 Creating a brand can be exciting. The branding teams we have worked with clearly relish the process of soliciting customer feedback, analyzing the competition, participating in the brand analysis, and reviewing our recommendations for the corporate narrative, the messaging, the boilerplate, and the proposed changes to their company's visual identity.
Rollout, however, is another story. A successful brand rollout requires careful planning and execution, and it's a lot harder than it looks. We've found that clients need to be educated, prepared for resistance within the organization, and ready to take steps to ensure buy-in and consensus among key stakeholders. Otherwise, the rollout might fail, regardless of how carefully the new brand has been crafted.
Understanding and embracing traditional change management principles can help you ensure that the brand rollout process goes as smoothly as possible. Change management involves understanding the culture of your organization, adapting to support change, leading, and educating employees about the vision of the new brand, choosing a team wisely to help implement it, staying aligned with that vision throughout the process, and preparing for any issues that may arise.
What Makes a Brand Rollout Successful?
One example of a successful brand rollout was Coca-Cola's "Share a Coke" campaign, which began with a trial in Australia in 2011 and was introduced to the UK in 2013 and to the Japanese and American markets in 2014. The company decided to replace the iconic logo on its bottles with people's names. To prepare for this change, Coca-Cola conducted extensive research on consumer behavior and preferences to gain insight into what would motivate customers to purchase their product. They also worked closely with their distributors and retailers through every step of the process, from initial planning all the way through to implementation. This allowed them to anticipate potential challenges and develop strategies for addressing them before they arose. In addition, Coca-Cola created social media campaigns and deployed innovative marketing tactics, like having celebrities feature different Coke products with their own names on them, in order to increase awareness of the campaign and solicit consumer engagement.
While this campaign was seen on a global scale, the same process can be used regardless of the size of the company or the size of the rebrand. What made the rollout successful for Coca-Cola wasn't the size of its wallet or the familiarity of the company, it was effective communication.
Communicating with customers, distributors, and key internal and external stakeholders to gain support is especially critical, not only to drive forward the brand vision among consumers but also to generate support and enthusiasm within the company.
Best Practice Tips
At its core, change management is about effective communication. Think of it as an ongoing conversation among company leaders and stakeholders, rank-and-file employees, partners, and customers.
Here's how you can successfully execute a new brand rollout within your company:
Start by clearly defining your goals. What do you hope to achieve with the new brand? How will it benefit your company? If a brand project takes a long time to complete, it's easy to lose sight of the original goals that prompted the branding initiative in the first place. Make sure you have clear objectives at the start of the brand project, and then revisit those goals throughout the project. This will help keep everyone focused on the benefits the new brand will bring.
Gather feedback from a broad range of stakeholders. Include executives, board members, employees, vendors, partners, and customers throughout the process for an accurate view of how the market perceives the current branding and for ideas about what should be included in the new one. Taking this step will help ensure you don't overlook important ideas or objections as you craft a new brand strategy. Even more importantly, it will help you get everyone on board with the changes. When it's time for the rollout, your internal and external stakeholders will feel reassured that this is the right move and will be much less likely have resistance or pushback during implementation.
Develop a detailed communication plan for the rollout. While some may view this as overkill, a rollout communication plan will make it clear to different stakeholders what they are responsible for during the execution of the rollout. A comprehensive communication plan will describe each phase of the rollout, include messaging tailored specifically for each group affected by the rollout—such as customers, employees, leadership, and partners—and list key deliverables and action items for each group. Make sure everyone knows what's happening at each stage of the rollout so there are no surprises, and everyone stays informed along the way.
Track progress and feedback regularly. The work isn't done after the initial rollout, be sure to reach out to stakeholders and monitor social media for feedback so you can identify and address any potential problems early on before they become bigger issues down the line. Keep an eye on quantitative metrics like web traffic, Google rankings, form submissions, and sales performance to ensure it's trending in the right direction. If not, take a step back and assess what can be done to improve.
Creating a new brand can be exhilarating and transformative for the company, but all that work can be wasted if the rollout is not carefully planned and executed. Luckily, working with an agency like Plat4orm that knows the market and can help with research, planning, and execution can make it all go smoothly from start to finish and the new brand fulfills its potential.