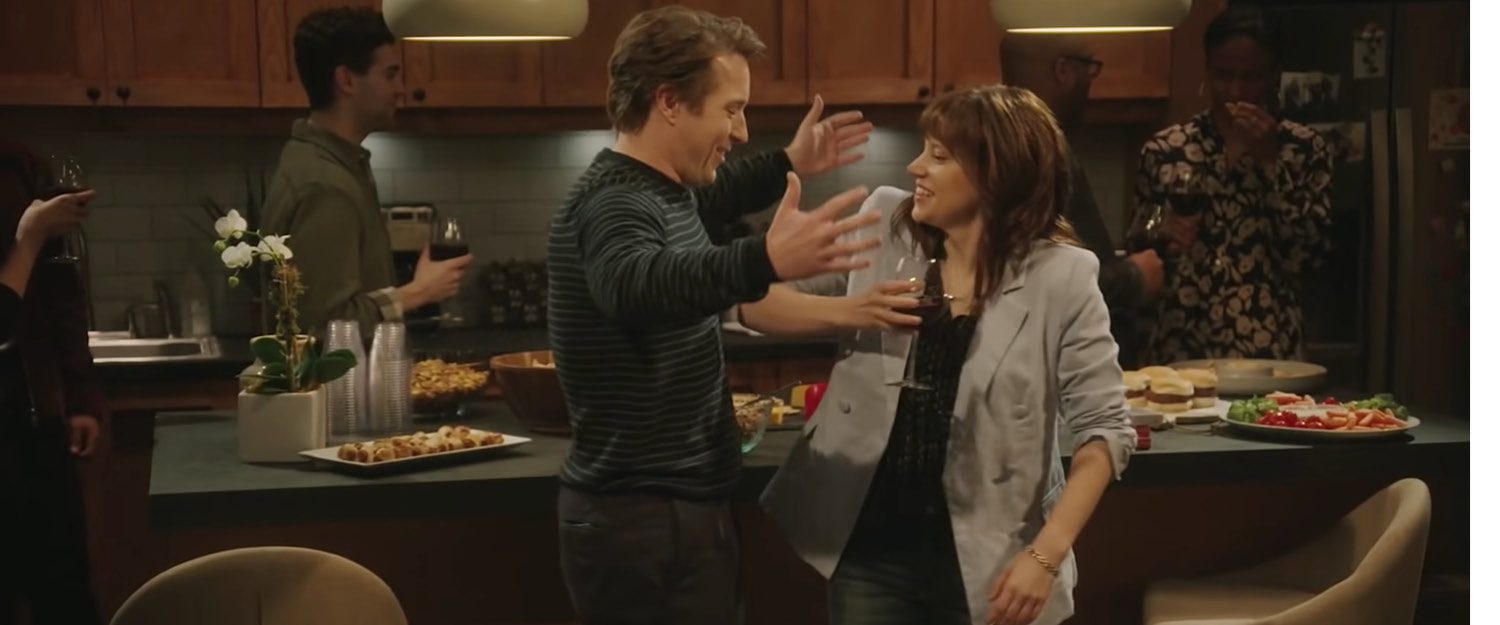 For many, the idea of an in-person event such as a conference, cocktail party, or award ceremony sounds like fun right about now. We've all lived sheltered existences for the past 15 months or so – and a good number of folks are ready to get out there. Some have even started business travel again as more and more Americans become vaccinated.
Whether you are nervous, excited, or fall somewhere in between, business meetings and the normal small talk don't come as naturally as they once did. A recent Saturday Night Live sketch aptly titled "Post-Quarantine Conversation," had a hilarious take on a post-COVID party showing how what once was easy has become an awkward scenario for so many of us.
"Who the f— is this? Is this a person I know?" Kate McKinnon's character thinks to herself as she strikes up conversation with Beck Bennett.
Meanwhile, Beck is thinking to himself: "Who the hell is this woman? Is she my wife's friend? Or do our kids go to school together?"
The reason why this sketch was so funny is because it comes so close to real-life social scenarios we are all encountering – and our inclination to avoid offending someone at all costs, especially a client or potential customer.
In the legal industry, many folks are anticipating their first in-person event coming up this August at ILTACON in Las Vegas. Trips like this often mix some business with some pleasure. However, many of us may not feel as comfortable in this kind of setting as we did pre-pandemic. However, throughout the pandemic we realized virtual meetings are not the most natural or convenient either. Who can forget the cat lawyer who inadvertently used a cat "filter" during a virtual court session in the 394th district of Texas?
But here we are – emerging from the pandemic into "normalcy." If you're planning on a face-to-face engagement in the near future, here are a few tips you can take with you:
To hug or not to hug? A lot of people feel naturally inclined to hug or shake hands, and for the most part – especially for those who are vaccinated – it's an approach that happily is returning. If you're meeting someone for the first time, chances are you wouldn't hug them anyway. But if you're reacquainting with an old colleague or someone you've known for many years, a hug or handshake will feel natural. When in question, listen to your instincts and err on the side of being less touchy-feely. Or just ask, "OK, to shake your hand?" We are all figuring this out. When in doubt, just ask.
Is sharing caring? Normally yes. At business dinners, we often share different courses from small plates or platters that get passed around the table. If you are the one hosting the dinner, be mindful of the fact that everyone may not be comfortable with this and simply ask folks how they'd like to order.
Safety over numbers: While many feel a new sense of liberation post-vaccine, there are still those who prefer to keep their distance and remain cautious. If you are inviting a client or prospect to a meeting (whether it's coffee, dinner, or drinks), keep the groups small and/or allow for people to properly distance if the space permits. Again, it doesn't hurt to ask what people prefer – otherwise, stick to a more conservative approach.
Don't forget your business cards: Not being able to travel forced all of us to find new ways to connect remotely. Even as we get back together in person, many will opt for exchanging information electronically, whether through a quick text or a LinkedIn connection. But do not overlook the personal touch that comes with business cards. There's still something very satisfying in being able to exchange a business card the old-fashioned way.
For most, ILTACON will be the first large industry event post-pandemic, and it will be interesting to see how a hybrid event is planned to ensure both in-person and virtual attendees get value from being there. We, for one, are looking forward to seeing our friends old and new in person. We might just need to practice our small talk a little before we head to Las Vegas.