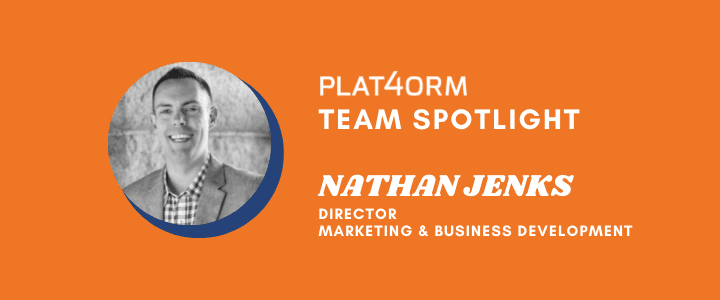 Name: Nate Jenks
Location: Chicago
Role: Director, Marketing & Business Development
Years with Plat4orm: 2
What brought/attracted you to Plat4orm? What aspect of your role do you enjoy the most? Plat4orm has been familiar to me for many years given how well the agency is recognized in the legal tech world. My first formal introduction came by way of my friend and amazing colleague, Erin Harrison, when she joined. From there I was able to get to know Plat4orm's founder Valerie Chan – and things clicked.
The part of my job I like the most is that what I do involves strategy and execution all in one. I help clients build strategies that help grow their businesses and reputations and then roll up my sleeves to help put them together.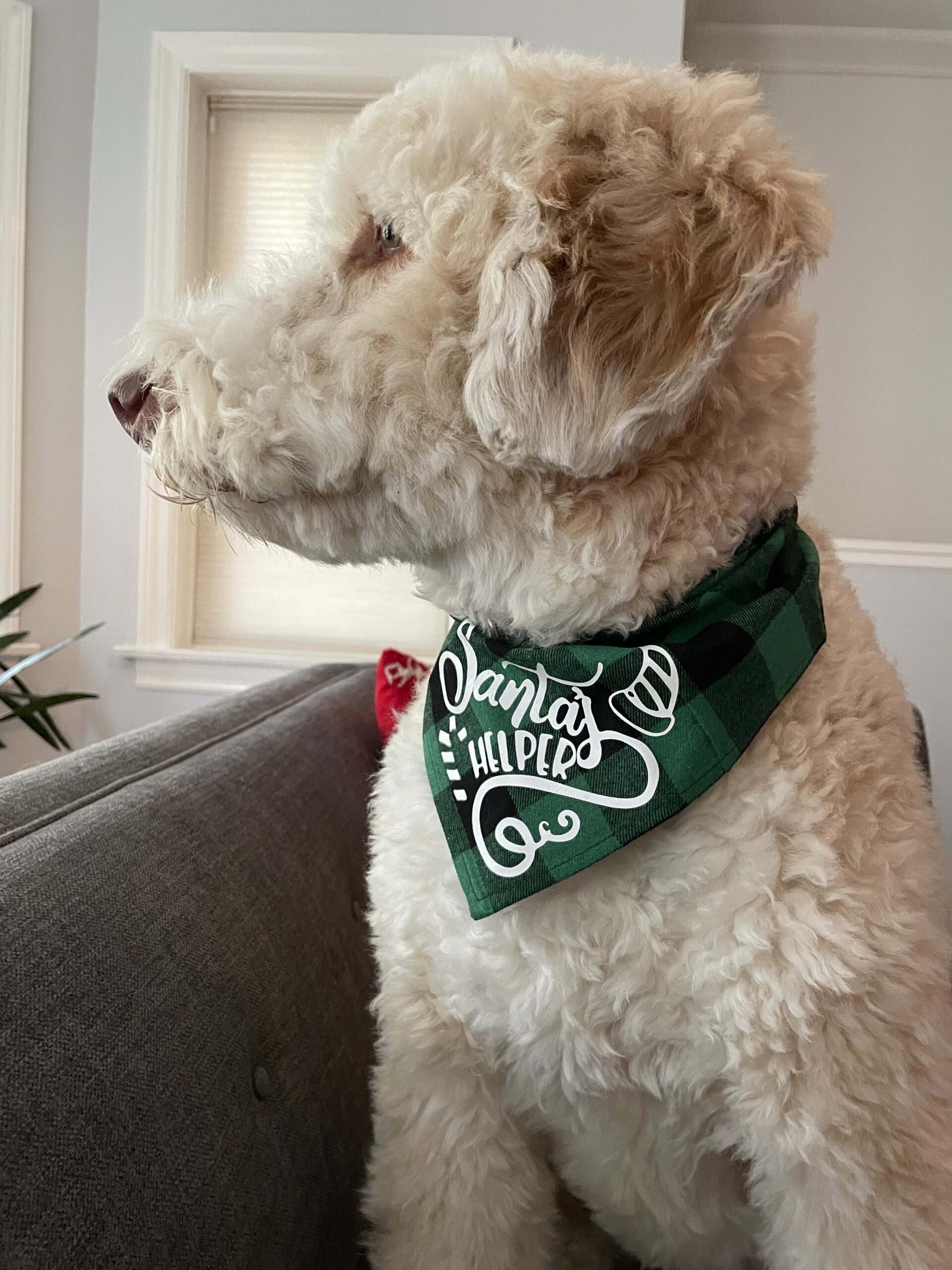 Tell us about your family (including the four-legged members): I have a wonderful husband of eight years, Mark, and a crazy-awesome one-and-a-half year old Aussiedoodle, Gus. Gus came into our lives just one month before we all went into lockdown. So, he's not technically a COVID-baby, but he definitely got used to us being at home.
Top three life highlights? I've been blessed to have a lot of life highlights, so whittling them down to just three is really hard. I would put having an amazing, supportive family and cast of friends at the very top of the list. Beyond that, two of the most amazing things I have done is visit the Taj Mahal (it is breathtaking) and skydive in Queenstown, New Zealand (it is the most beautiful place on earth).
How many places have you lived? Interestingly, for as much as I love to travel, I haven't lived many places. I grew up in Elbridge, NY, a small town west of Syracuse, and I went to Ithaca College, which is about an hour away. I spent a semester abroad in London while in school. Then, I moved to Chicago right out of college – and haven't left! I fell in love with the city, and it became home right away. It is scary to think I have lived in Chicago more than half of my life at this point.
If you could witness any historical event, what would you want to see? To steal a phrase from Hamilton, I would have loved to be in the room where it happened to witness how the Founding Fathers worked through drafting the Constitution. I'm sure it was not a smooth process, as much as we like to romanticize how the Constitution came together. But the result is one of the most consequential documents ever put together – and something we take for granted in today's day and age.
Do you have any hidden talents or fun facts to share? I am not sure if this is a hidden talent, but I studied improv for several years in Chicago. I had the chance to study at two of the most iconic institutions, including The Second City and iO. It was never more than a hobby for me, but I had a chance to work with some incredibly funny and talented people. And the lessons I learned in improv have been very applicable to business and communications.