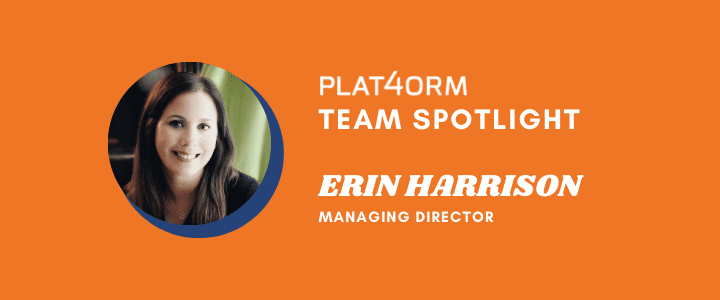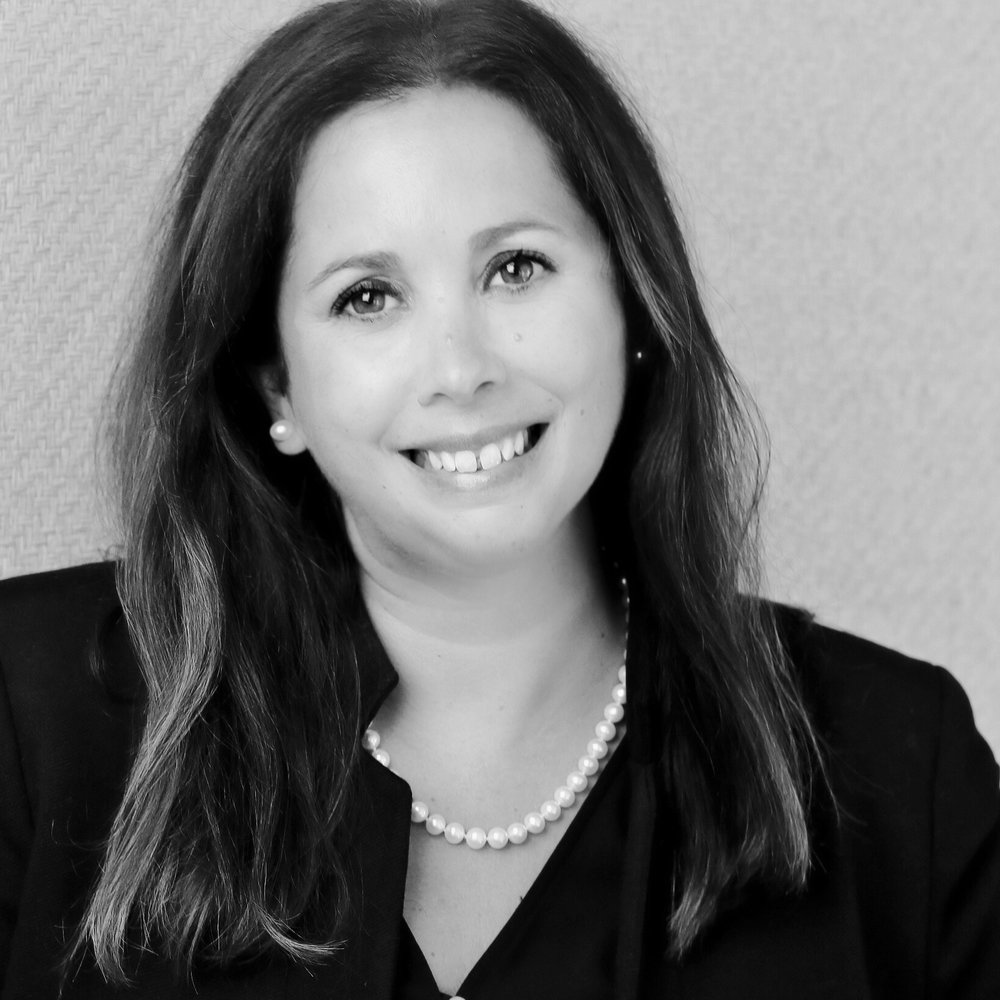 Name: Erin Harrison
Location: East Coast
Role: Managing Director
Years with Plat4orm: 2.5
What brought/attracted you to Plat4orm? What aspect of your role do you enjoy the most? I knew Valerie (our founder and principal) since my days as a legal journalist and editor – we reconnected at an industry conference in 2018 and quickly realized there was an opportunity for both of us. In my role as MD, I do a lot of different things – account management, writing and editing, business development, and more. The part I enjoy most is making clients happy; it's fulfilling to watch them mature and expand, and to be a part of their growth journey. I also love mentoring junior employees and looking for opportunities for other team members to grow.
What's the best concert you've ever attended? Who would you love to see in concert (dead or alive)? This is a tough one because I have been to so many good shows, but Pearl Jam and U2 definitely rank highest. I wish I saw Soundgarden when Chris Cornell was still alive. I would also love to see Dave Matthews – and can't believe I haven't yet!
Favorite travel spot and why? Block Island (Rhode Island) – I love swimming in the blue-green (but cold) water and biking around the island with my family. There are so many beautiful untouched spots for such a small island. For me, it's heaven on earth.
If you could interview one person (dead or alive) who would it be? Ruth Bader Ginsburg
What book did you read last and what is your favorite book? I am currently reading "The Last Thing He Told Me," a great summer read by Laura Dave. My favorite book though is Little Women; as a young aspiring writer and sister to two, I loved reading about the relationships between the March sisters and how they were all so different but loved each other fiercely. The book also showed me that women can do anything they put their mind to, and that life doesn't always go as planned.
What are three career lessons you've learned thus far?
Failure is never the end – it's the beginning. Learn from your mistakes and move forward. With no mistakes, there is no opportunity to learn.
Force yourself to disconnect. Many of us are working remotely and the lines between personal and business are the blurriest they have ever been. Work hard but make time for your life outside of work!
Learn how to change the situation, not the person. The more you're able to focus on contributing to an improvement in a situation rather than trying to change a person, the more success you'll have in work – and life.