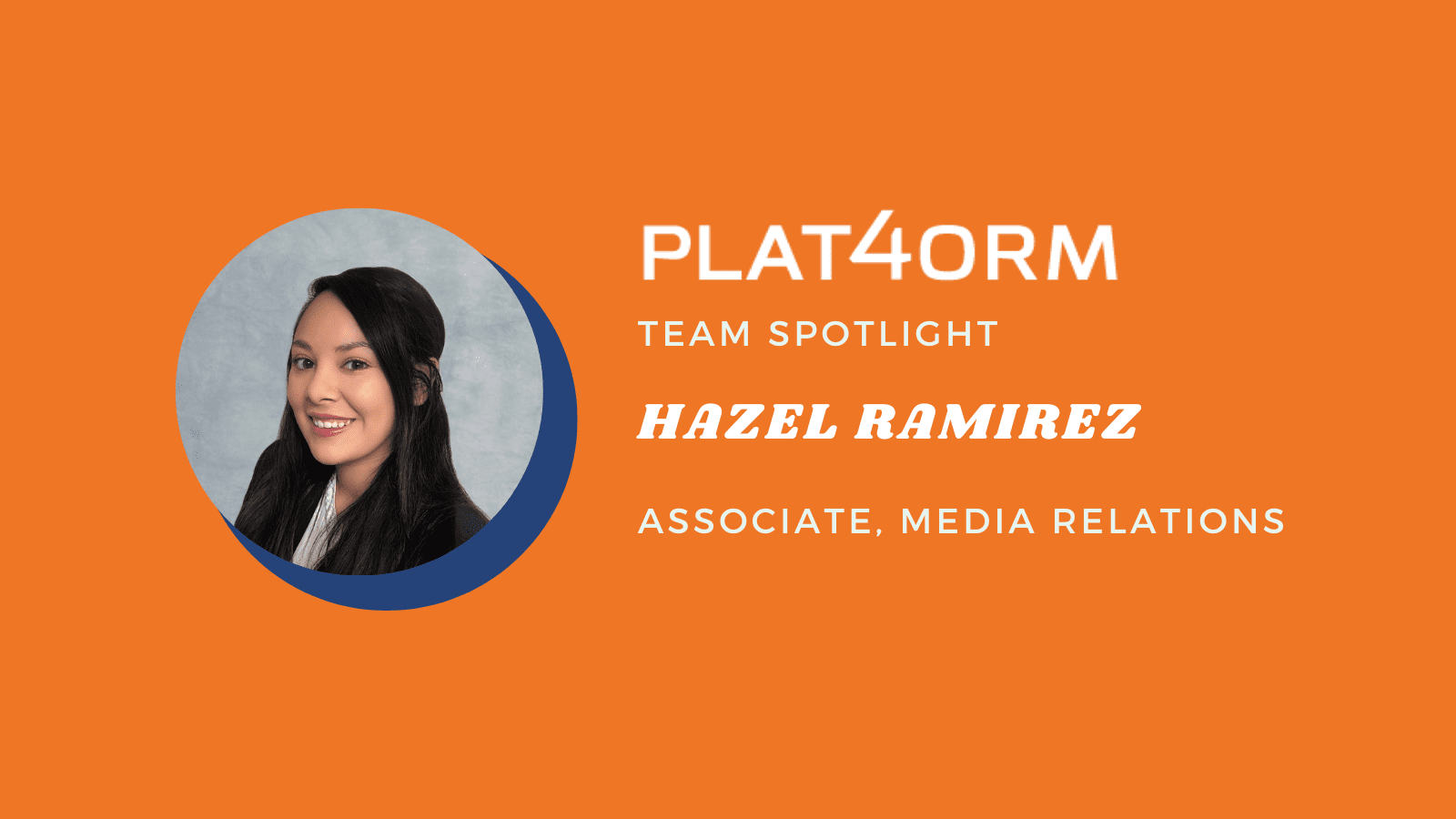 Name: Hazel Ramirez
Location: Pennsylvania Area
Role:  Associate, Media Relations
"Follow your heart, kid, and you'll never go wrong." – Babe Ruth (The Sandlot)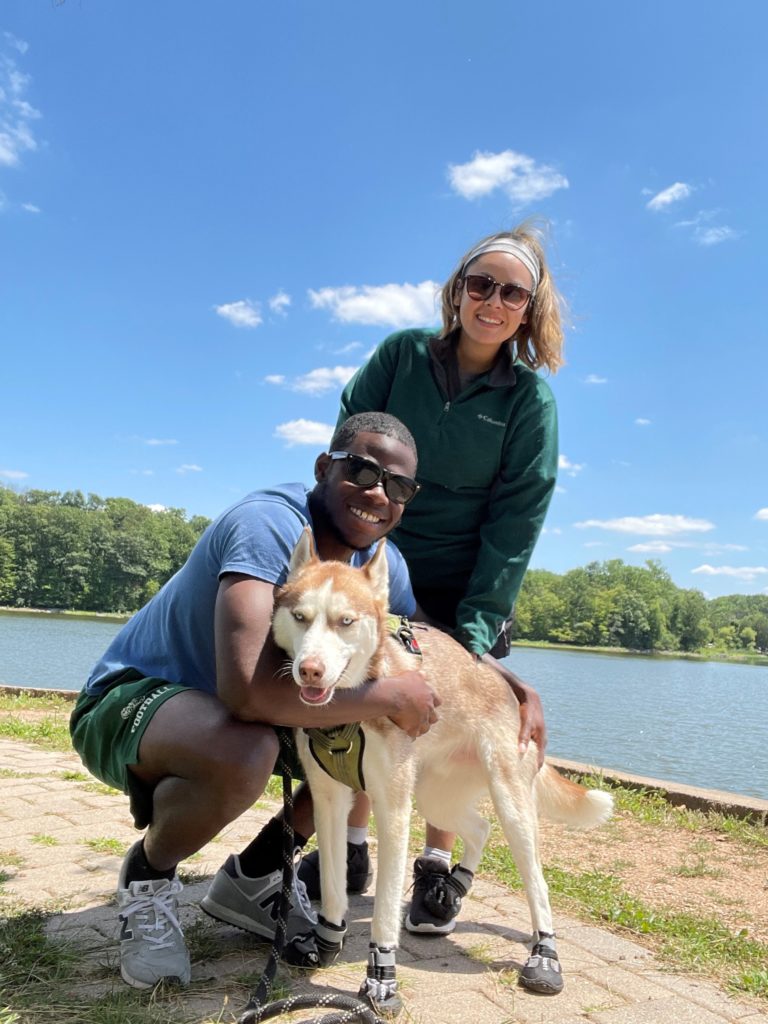 What aspect of your role do you enjoy most?
I really enjoy the art of communication and storytelling – and naturally, my curiosity tends to push me in the direction of the most difficult, yet the most intriguing of topics. I enjoy learning what makes each of my clients unique and helping them to share their stories in a way that is relatable and digestible.
What do you like to read?
I really enjoy reading poetry and suspense books. I don't really have one favorite author but really love to find small, local poets.
If you had to eat one meal, every day for the rest of your life, what would it be?
Not sure that I could have just one meal for the rest of my life. I LOVE food. In fact, one of my favorite things about traveling is the amazing food I get to try.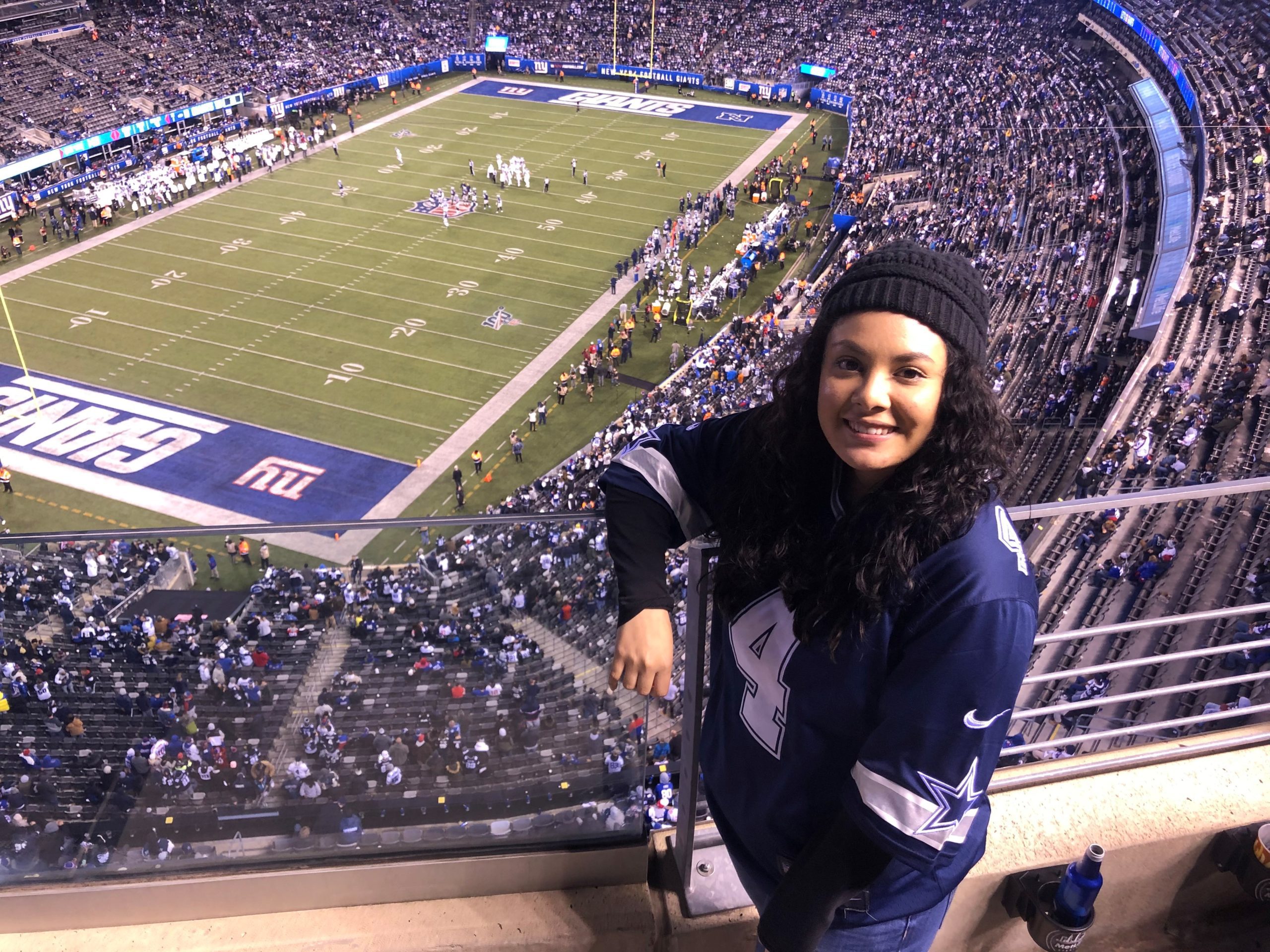 People would be surprised if they knew:
I'm a big sports fan. In high school I was an athletic trainer for the school football team and was on the sidelines every practice and game day. This, along with growing up in a household full of boys, is where I gained my love for football. #GoCowboys
What children's character can you relate with most? And why?
I can relate most to Alice in Alice in Wonderland because I'm one curious gal. I often find myself in situations and wonder how I got there. I love adventures and traveling – yet I find a lot of peace in my home and the simplicity.
What is a superpower you wish you had?
If I could have a superpower, the introvert in me would definitely choose invisibility. As much as I enjoy people, I also very much enjoy my alone time. Being invisible would allow me to complete my day to day tasks such as grocery runs and exercising while avoiding the small talk. It would also be pretty cool to fly and save on these flight prices :p
What is the first thing you would buy if you won the lottery?
If I won the lottery, the first thing I would buy would be a ton of land where I could open up a restaurant/bar for humans and their furry friends to tag along. My menu would be completely dog themed with tons of photo ops.