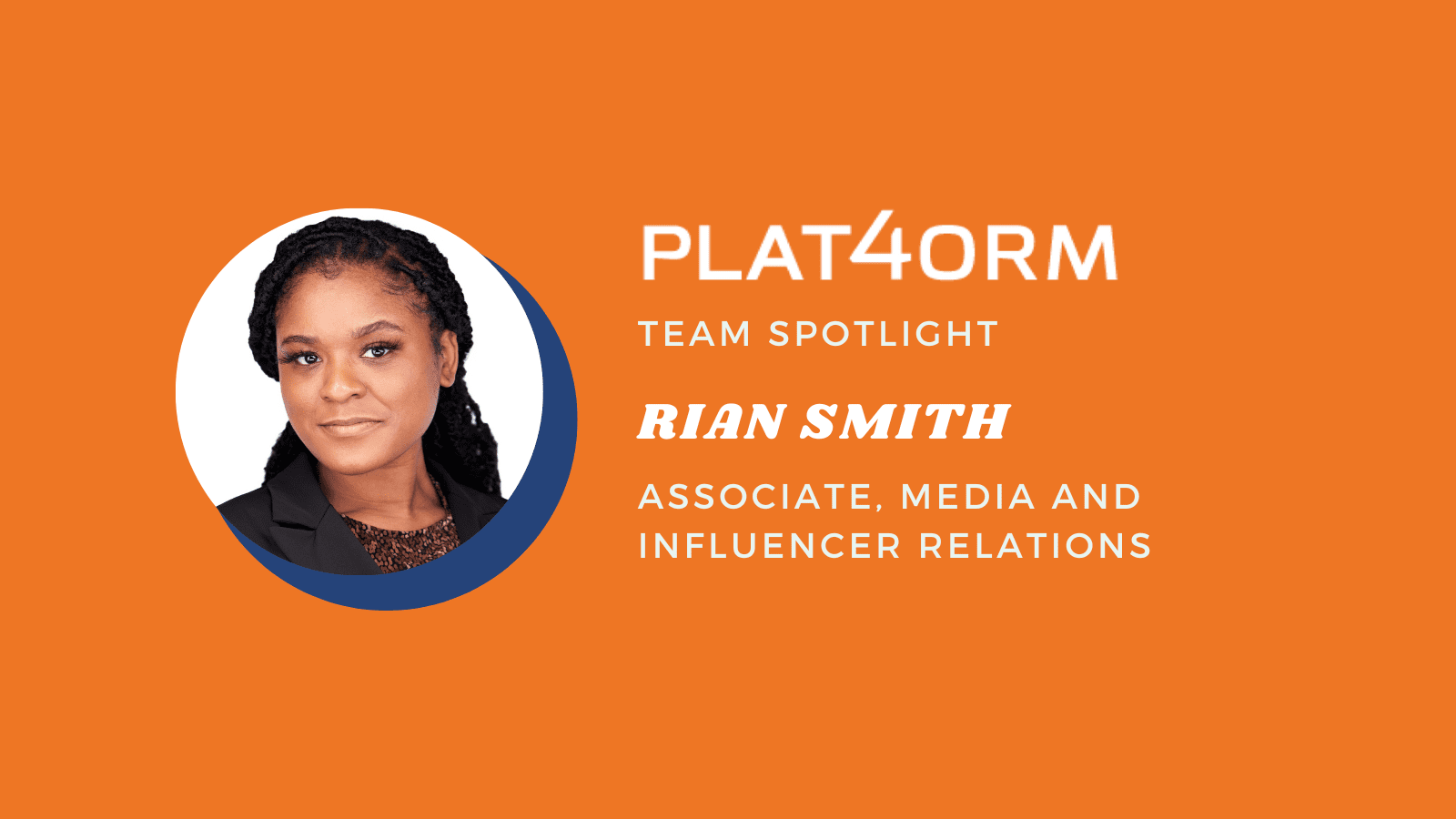 Name: Rian Smith
Location: Los Angeles, California
Role: Associate, Media and Influencer Relations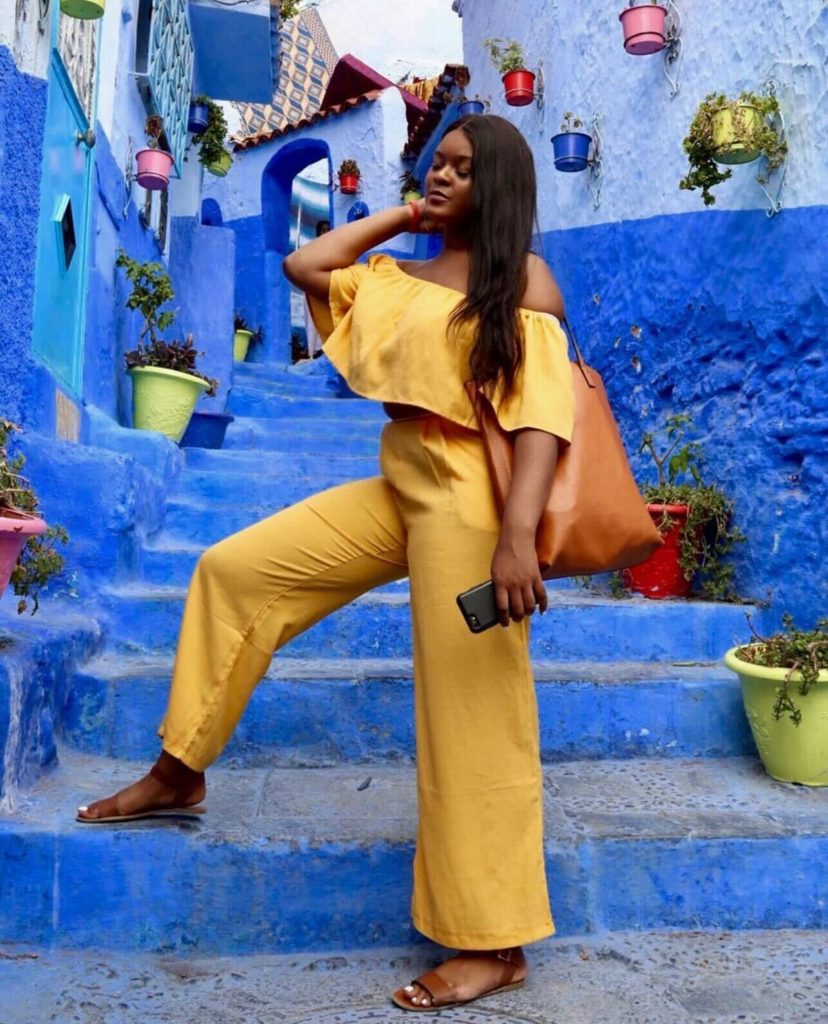 What brought you to Plat4orm? What aspect of your role do you enjoy the most?
I was looking to use my public relations skills to interact more with the media, while also interested in exploring a new niche area of expertise. Plat4orm was a perfect fit that allowed me to do all of that plus more. I've gained so much knowledge in the legal technology industry – feeding my desire to learn and ultimately expanding my portfolio. I enjoy waking up every day knowing the work I'm doing is making my clients happy. I love seeing their names in places like the Wall Street Journal and the New York Times because of my efforts.
Fun fact about yourself?
I was selected as St. John's Study Abroad Social Media Blog Ambassador for one semester in college. Because of this, I traveled to 15 different countries in 15 weeks back-to-back. I visited cities such as Paris, Seville (Spain), Rome, London, Tangier (Morocco), Amsterdam, and Lagos (Portugal) – just to name a few. You can read more about my travels in my blog posts here: Blog 1, Blog 2, Blog 3. 
What is the most interesting place you encountered on your travels?
The most interesting place during that trip was the blue city of Chefchaouen in Morocco because, you guessed it, everything is blue! In northwest Morocco, situated in the Rif Mountains, the first thing that becomes immediately apparent when you visit is the omnipresent sky-blue color. The streets and almost all the buildings in the Medina are painted in blue, giving the entire city a serene and pleasant look. The people were very welcoming and bartering for goods in the many bazaars was exhilarating.
What are your favorite memories of the trip?
Three memories stand out: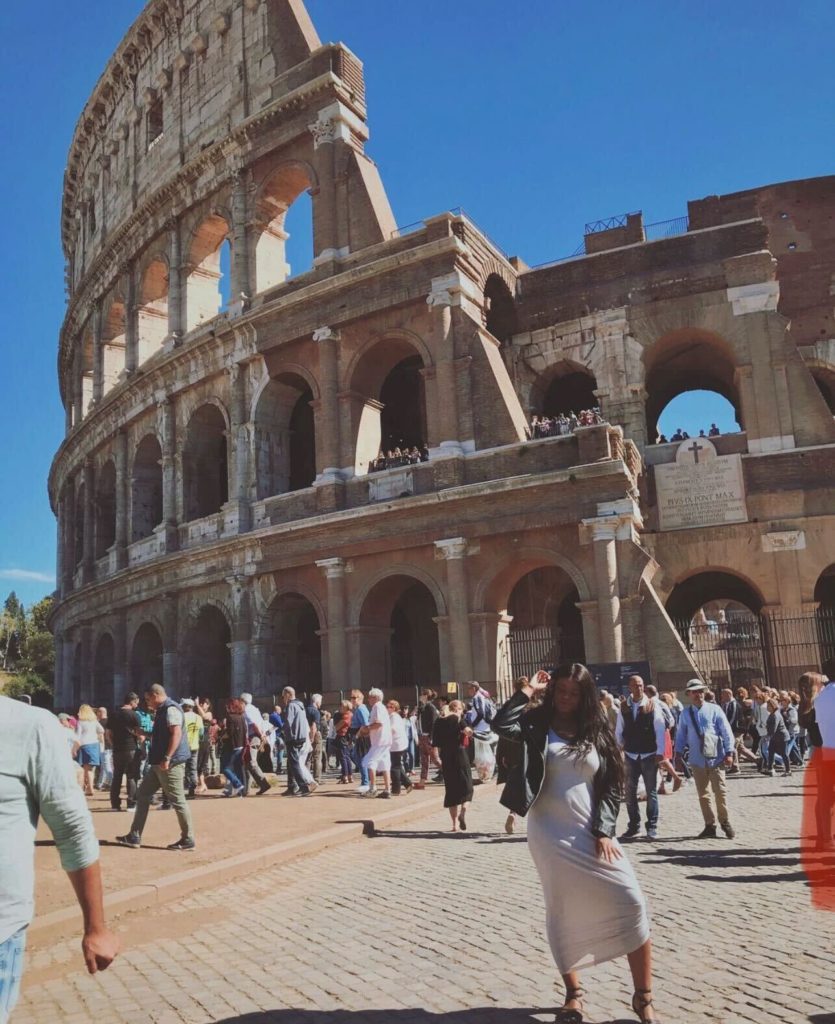 Visiting Tuscany, Italy because my mom came to visit. We went to a wine tour in the Tuscan countryside and had an unforgettable time together.

While living in Rome there was a tiny pasta shop where a man was the sole waiter and chef who handmade all the pasta himself. My favorite dish was gnocchi, but I must admit I was also a big fan of his carbonara too.

Camel riding on the beaches of Tangier, Morocco (This is how I spent my Thanksgiving since I was far away from family.)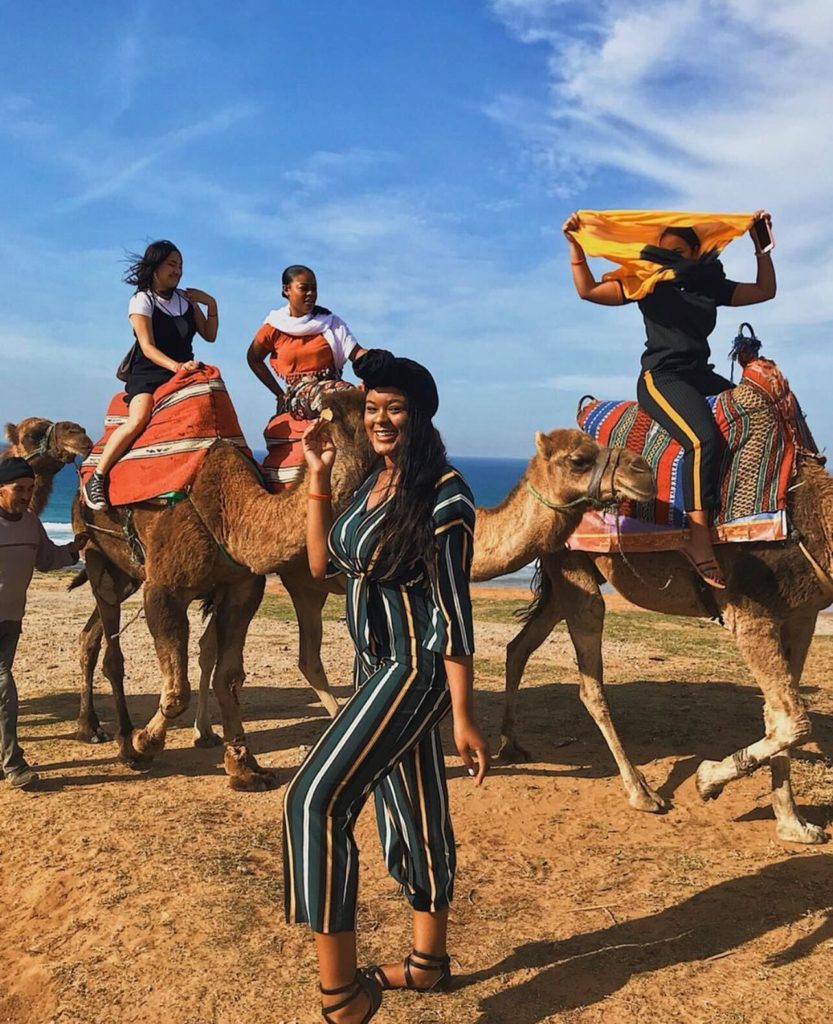 If you could interview one person (dead or alive) who would it be?
I would interview Maya Angelou, one of my personal favorite poets/writers. However, she was much, MUCH, more than that. I'd love to discuss her deliberate attempt to challenge the common structure of the autobiography by critiquing, changing, and expanding the genre. Her books center on themes including racism, identity, family, and travel, all of which are topics mutually near and dear to my heart.
What do you like to do in your spare time?
Most days you can catch me spending my free time listening to tunes, reading a book, or listening to my murder/mystery podcasts. I also enjoy trying out new recipes and going to new restaurants.